Bidding Adieu to Dr. Hill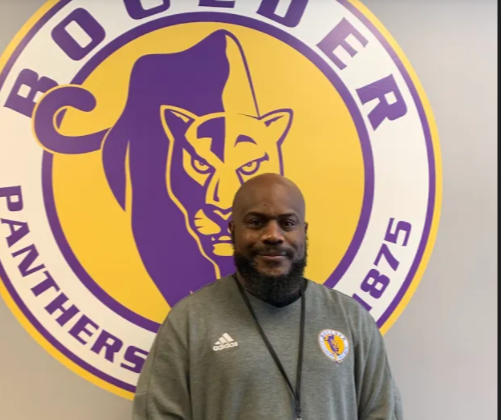 After six years of being principal of Boulder High, Dr. Hill is leaving to pursue a new position as Assistant Superintendent of Human Resources for BVSD. He is a  Colorado Springs native, and has had a colorful career, starting as an elite student-athlete at CU, balancing sports and high academic expectations. Dr. Hill was CU's 1990 championship Buffs team's fullback, and in a CU article about his impact, he attributed his mentoring and relationship-building skills to this experience. As a young student, Dr. Hill had set his sights on pursuing Kinesiology and athletic training post-college. However, his teachers and professors' impact on his educational career swayed his ambitions to earn a degree in sociology and pursue education. 
Dr. Hill's first experience as an educator was subbing for a third-grade class in Broomfield. His career in the Boulder Valley District started with him as an Assistant Principal at Fairview High School. Soon he became Principal at Creekside Elementary, because he enjoyed working at the elementary level. He was finally offered the opportunity to become Principal at Boulder High in the 2015-2016 school year. In an interview Dr. Hill said, "I taught, and I've worked with all levels, I've been an administrator, and wherever I've been, I've tried to build trusting solid relationships, and I tried to do that with honesty and transparency." 
Over the years, he has been an influential leader and has delivered on the school's message of Boulder High being a "Place for Everyone." He is an empathetic and visionary leader, and his support for every member of the school community's best interests has shown. A patient mentor, he has helped the community in numerous ways, not through discipline but compassion. "It was one of the most difficult decisions I made professionally," said Dr. Hill, "but at a certain time, you have to ask yourself, is it time to seek other opportunities and allow other people to come in and take Boulder High to a different level." 
While he has been a friend to the students of Boulder High, he has also been a friend to our teachers. "I think Dr. Hill is a very good leader with high expectations but is at the same time very kind," said Madame Laird. "He makes us feel like we're involved in the decision-making process," added Mr. Debenport. He has heavily advocated for his teachers and staff and has considered them as important as the students of our school. "I will miss his perspective and his expertise with handling bigger issues within the school and making everyone comfortable and safe," said Ms. Urie, and "he takes to heart what people say," said Mrs. Goodman, his assistant. 
In his new position, Dr. Hill will be administering the human resources department of the entire district. "I'll be able to impact many other students as well by working with the people who directly work with the students," said Dr. Hill when asked about what he was most looking forward to in his new position. But while he is excited about his new role, he will still miss Boulder High, particularly the students. "I will miss, without a doubt, the students, and that's not a cliché. I absolutely will miss interacting with students. That's why I got into the profession, and that is without a doubt what I'll miss most." During his time as principal, Dr. Hill has always tried his best to "carry myself where Boulder High's community would be proud of the leader they had" As for our new principal, while there are not many details currently, there will be a thorough and inclusive screening process to find our new principal. Dr. Hill is confident about the search and said, "Boulder High School is a unique place, it's the flagship school of the district, and they're going to do everything they need to do to get somebody in here that's phenomenal."
While Dr. Hill announced his departure over winter break, he will be staying until the end of the school year, but still has some parting words to share. "Boulder High School is a special place," he said. "It's not the building or location that makes it special, it's the great people, great teachers, great employees who chose to come here, and that's why Boulder High. I'll always keep an eye on Boulder High because that's what people with great passion about a place and people." We wish him the best for his future endeavors. Mrs. O'Leary stated, "his emphasis on self-care and the well-being of the entire community will be his legacy." As Mr. Selnau expressed, "Hopefully, we'll find someone that can fill his big shoes that he's left behind."
Leave a Comment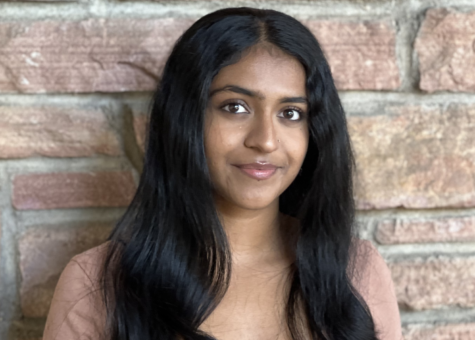 Saisree Kumar, Features & Insights Editor
Saisree is a senior who enjoys interviewing and featuring people at any chance. Since the age of 10, when she wrote an article about Will Smith using a discussion that had never happened, she knew she eventually wanted to interview people. Apart from Newspaper, Saisree enjoys taking contesting courses that she prays she will do well in just for a challenge. She is particularly interested in biotechnology and how it will either benefit or end the human race. She is an artistic person, very much in tune with her culture, and does Indian classical dance, violin, and vocals. To power the force Saisree attempts to be, she relies solely on purple grapes because they are higher in antioxidants and protect...