Fake Shooting Reported at Boulder High- Twice
Before school started on Wednesday, February 22nd, Boulder High School went on lockdown. At 8:33 am, the non-emergency line at CU received an anonymous call from a person who said they were going into the school with gunshot sounds in the background. Police arrived on the scene.
The next week, almost the exact same thing happened.
On the 22nd, over 100 emergency responders ultimately arrived at the school. Teachers, who have weekly meetings during the delayed start on Wednesdays, along with 60 or so students dove under desks and behind doors for several hours. By 9:45, many of the responders started to leave, although civilians in the building weren't allowed to leave until 11:00, when they were escorted to Macky Auditorium. Police continued to search through the school until roughly 2:00 as a precaution.
Of course, by that time, officials deemed the incident as "swatting." According to the Anti-Defamation League, swatting is the act of reporting a false crime to law enforcement to provoke an "aggressive response." These responses are often expensive, time-consuming and traumatic. Nine other schools across the state also reported similar calls, which were received in almost alphabetical order. According to KDVR, the same phenomenon happened that week in New Mexico and in Buffalo, New York.
School Safety Advocate Marcus Askins said that the police knew about the call before the school. He described how law enforcement operates in these situations: "they kind of take over and manage it. The way police evacuate a building might be different from how Administration evacuates a building." He also explained how teachers saw armed police before they heard anything from the school: "what the police might be saying on the radio might not immediately get back to Administration- it might take a little time."
Askins said that when cops showed up on March 1st it surprised him- he didn't know what was going on. "I ended up calling Boulder Security Dispatch and as they were filling me in the CU police entered the building." 
Schools in Aspen and Brighton received similar calls that Wednesday. Boulder High didn't go into a lockdown (where classroom activity is disrupted) on March 1st "because of the similarities of the language and the day of the week and because we didn't have any stimulus… The police response was quick and fast but they didn't take the same approach," according to Askins. He mentioned that the call would be very difficult to trace- while many emergency numbers can trace where calls are made from, it's relatively easy to route a number differently or use technology to make it virtually untraceable.
According to the Daily Camera, less than three percent of students were in the building during the first call (and subsequent response). However, the majority of teachers and other staff were present for the entire affair, without knowing the threat's credibility (and most presuming its validity). 
The FBI is currently investigating the incident. Swatting schools, however, is frighteningly common and repercussions are few and far between.
Leave a Comment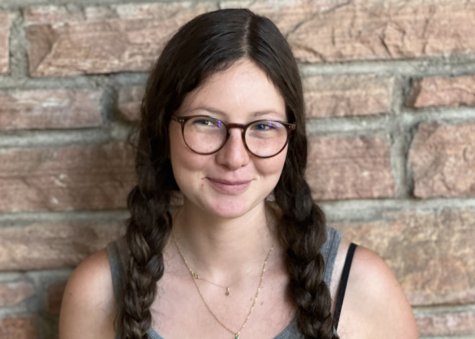 Hannah Cohen, Editor-in-Chief, Copy Editor
Hannah (rhymes with fauna!) Cohen is ecstatic to be working on the Owl for her third and final year. She loves stories in all their forms, but she mostly has opinions on obscure podcasts and which New York Times opinion columnists are defacing the good name of journalistic analysis. When not busy with stumbling through sheet music, editing nonfiction for jGirls+ Magazine, or seeking out the cheapest bluegrass venue, Hannah enjoys wandering around the mountains with her friends and lovely labradoodle. Although she's slightly preferential to the sweeter, more robust taste of red grapes, she knows that the bliss of biting into a crunchy grape transcends color.