A Little Too Rowdy?
Welcome back, class of 2023! This year is already showing signs of being one of the rowdiest of previous years and possibly one of the rowdiest to come. Entering this year, many have high hopes for the senior program, Team Rowdy, which, to sum it up in a brief sentence, is Boulder High's senior student section at various games.
 Already, Team Rowdy has proven its worth by showing outstanding numbers, with over 50 showing up to the boy's soccer opener and the first football game, an away game, with upwards of 80 fans in the student section. 
However, a tradition for seniors is to have their own Team Rowdy jerseys with personalized nicknames on the back, which only arrived on September 7th. Jojo Sustronk, '23, who was in charge of ordering the 200+ jerseys this year, states that while it was fun being able to control the designs and color scheme and such, it was "a little stressful because so many people were counting on me for specific requests such as color changes and keeping inappropriate nicknames," which were out of Sustronk's control. 
A major controversy behind these jerseys is that some are finding their jerseys to be censored by Administration. Previously, though, many seniors thought the jerseys were supposed to be designed privately and did not worry about censorship. 
Assistant principal Mr. Cawlfield responded to these rumors, claiming the Student Council group "wanted to make use of the funds the school had to offer," therefore repudiating the idea that the jerseys were going to be designed separately. 
So why all the censorship? Well, this year, the school is aiming for "more inclusion and a sense of community," adds Cawlfield, which has proven successful with over 200 jerseys already being ordered, almost double the amounts of previous years. 
"The main issue behind some of the nicknames this year were the implications behind them," states Calwfield, adding that "perspective is a big issue." While the creator of a jersey may think that their nickname is just a harmless joke, a younger sibling or a parent may perceive it otherwise. Ruehl Johnson, '23, a recipient of the Team Rowdy censorship, had to change his nickname from "Big Johnson," which disappointed him, as he was set on using that name. Having his name deemed "inappropriate," Johnson is frustrated because he feels that "there have been more inappropriate names in the past, along with this year."
Despite all of this, seniors are looking forward to an ecstatic year, despite this minor setback with the Team Rowdy jersey nicknames. As well as the seniors, make sure that all grades attend as many school events this year as you can so we, as Boulder High, can build on our collective goal of inclusivity. 
Leave a Comment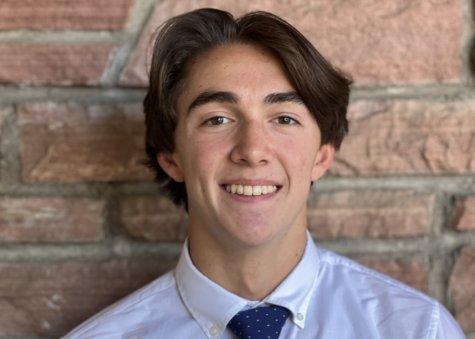 Calvin Boykoff, Sports Editor
Calvin Boykoff is a senior at Boulder High, entering his third year as a member of The Owl. This year, however, Calvin is entering into a leadership position and has taken upthe role of sports editor. Aside from writing and editing The Owl, Calvin enjoys video production and editing, which he sees as a career path he would like to pursue. He sees his future outside of the United States and is looking toward university in the United Kingdom or the Netherlands. In addition to his interest in media and video work, Calvin is a diehard soccer fan, playing for the varsity team this fall and supporting Chelsea Football Club. After every game or practice, Calvin loves to chow down on just about any food...