Global Climate Strikes Come to Denver
Over 7,500 protestors gathered in Denver to protest climate change last Friday, joining the wave of climate strikes occurring around the world. One of the major coordinators of the event was the Sunrise Movement, a nationwide youth-led movement whose goal is to end fossil fuels' influence on politics and to make climate change an urgent priority across America.
Beginning at Union Station at 11:30 AM and ending just outside the Capitol Building, the march lasted roughly an hour, but the march's end in no way signified the end of the event itself. Thousands gathered at the steps of the Capitol after the march to listen to speeches from a  number of climate activists.
One of the younger speakers was eight-year-old Mahdvi Chittoor, who argued for three goals: a ban on single-use plastics by 2020, the mandated observation of treaties protecting Indigenous lands and waters, and a ban on Roundup — an herbicide whose usage has been deemed somewhat controversial due to concerns of it being possibly carcinogenic.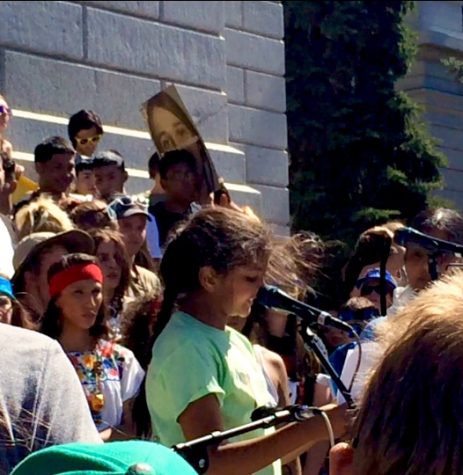 The main event surrounding the climate change strikes was the signing of the No Fossil Fuel Money Pledge, presented by Sunrise Movement organizers, which read as follows:
"I pledge not to take contributions over $200 from oil, gas, and coal industry executives, lobbyists, or PACs and instead prioritize the health of our families, climate, and democracy over fossil fuel industry profits."
Five candidates for the upcoming Colorado seat in the U.S. Senate signed their names to the pledge, including Trish Zornio, Alice Madden, Lorena Garcia, Diana Bray, and Andrew Romanoff. John Kelly, who is currently running for Colorado State Senate, also signed. All six candidates are running as part of the Democratic Party.
Following the demonstrations at the Capitol building, the Sunrise Movement brought a list of demands to the office of Governor Jared Polis.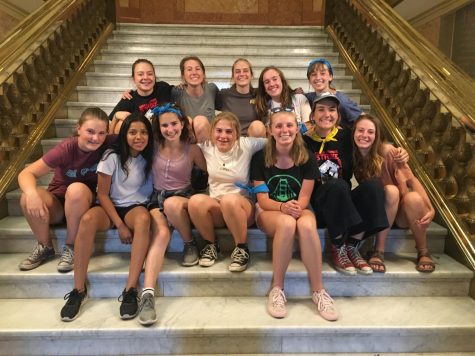 Written by a group of youth leaders from several organizations (including the International Indigenous Youth Council, 350, and Sunrise itself), the list called for a Green New Deal, respect for Indigenous land and sovereignty, the protection and restoration of biodiversity, and environmental justice.
More specifically, it appealed for the acceptance of climate change refugees — people fleeing from drought and other consequences of climate change — as well as reparations for any communities unduly affected by the repercussions of a changing climate and a suspension on all fossil fuel extraction and processing. 
Polis's constituents' services office will brief him on Monday on these demands, and Sunrise will return to his office in roughly a week to inquire as to any changes he plans to make.
Even so, according to the Sunrise Movement's official website, the fight for policy change is far from over. The next scheduled climate demonstration will be a mass video call this Tuesday to demand action, and with the 2020 presidential and congressional elections looming nearer, it will likely be far from the last.
Jac McCarty, Editor-in-Chief
A senior at Boulder High, Jac has had an interest in journalism since her middle school years, an interest which has only been exacerbated by the current presidential stance against honest reporting. This year, she hopes to improve her own writing skills and help The Owl gain a more sizable readership.

In class, Jac has a healthy interest in math and science and a slightly more bizarre interest in discovering and inventing Latin insults she will probably never use. She also spends a fair amount of time tutoring and taking the bus.

When she's not at school or doing homework, Jac enjoys reading, cooking, and defending the stylistic usage of sentence fragments. And while some Owlies may...