School Strike for Climate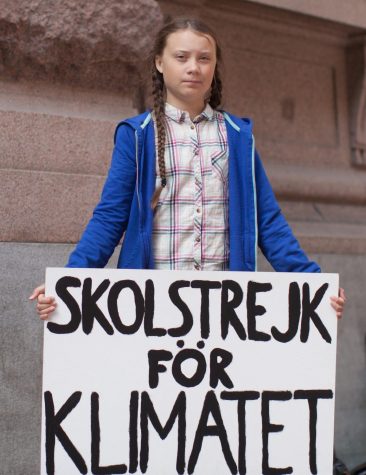 In August of 2018, Greta Thunberg, a student in Sweden, took it upon herself to begin the protests against climate change. Little did she know what an impact she would make for millions of young people across the globe. Her first strike, which took place outside of the Swedish Riksdag (the Swedish Parliament), involved her and a sign which read, "Skolstrejk för Klimatet," or School Strike for Climate. These protests have become instrumental in increasing awareness and support for worldwide environmental change. Since her initial protest, she has made changes to her lifestyle such as becoming vegan and giving up flying. Recently, she has made appearances and given speeches in Washington D.C., even meeting former President Barack Obama.
The Green New Deal is the main instrument with which people are advocating for change. It is a plan to mobilize Americans toward clean and renewable energy. It was introduced by New York Representative Alexandria Ocasio-Cortez and Massachusetts Senator Ed Markey. Their plan is set to take place over the course of 10 years. Its goals include achieving net-zero greenhouse gas emissions, creating millions of high-wage jobs, boosting the infrastructure of the United States to meet the challenges of the 21st century, securing clean air, water, and other resources, and promoting the equity of American groups. 
To learn more about the Green New Deal, visit The Sunrise Movement's explanation. The students who are striking and the Sunrise Movement demand a Green New Deal, respect for indigenous land and sovereignty, environmental justice (the idea that those that are making the least impact on the climate are most affected by it, specifically those in low income communities such as Flint, Michigan), protection and restoration of biodiversity, and implementation of sustainable agriculture. The Colorado specific demand is to end the leasing and permitting of new fracking sites.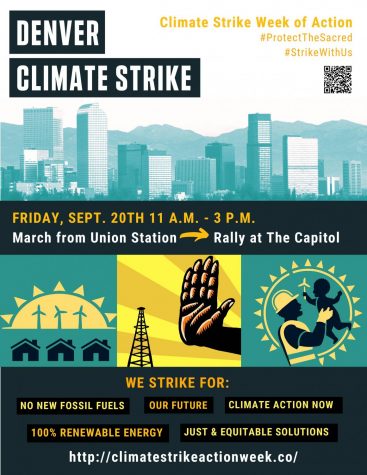 This upcoming Friday, September 20th (yes, the same day as the Area 51 raid), thousands of young Coloradans are meeting at the State Capitol building in Denver to protest with the Sunrise Movement. 
To learn more and to solidify your participation with the Boulder High Sunrise movement, which is led by Senior Ellory Boyd, you should come to the meetings during Wednesday and Thursday common lunch in room 1503. Snacks are provided upon entry.
If you can't make the meetings, you can still come to the strike. The Sunrise Movement will be meeting at 8:30 at Boulder High on Friday. They will then walk to the Boulder Bus Station downtown, board a bus to Denver's Union Station, and march to the Capitol Building. The protest itself is set to take place from 11 am to 1:15 pm.
If you can't make it to any of the meetings or the actual strike, there are still opportunities to speak your voice without missing any school. If you have 4th or 5th period off, you can join protesters outside the school. Poster material will be provided. There are also protests happening on 28th and Arapahoe and in Central Park if you prefer to join a local community in their efforts. If you will be at school on Friday, keep an eye out for the name cards that will be placed in classrooms. They will explain who is out for the day and why they are striking.