School Safety: Fireworks at BVSD Board Meeting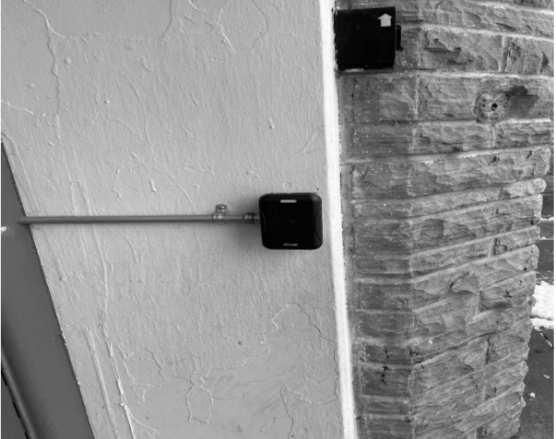 Less than two years after the horrific mass shooting at King Soopers in South Boulder, the threat of school violence has reared its head in Boulder. Just weeks ago, a former student threatened acts of violence at our cross-town rival, Fairview. Student safety continues to be a pressing issue within schools nationwide, as shootings and other violent acts are committed on school grounds seemingly weekly. What then must we do? This question exploded at the Boulder Valley School board's October meeting. 
It is hard to say whether Student Resource Officers(SROs) do any good, but some vehemently believe in their effectiveness. SROs were removed from BVSD schools in part based on arguments that their enforcement activities were disproportionately targeted at racial and ethnic minorities. Many are clamoring for these officers and the sense of security that they seem to offer. Indeed, one parent charged that if armed security forces were not placed in our schools, "blood would be on the Board's hands." But what safety measures might be effective but still respect student and teacher liberty and privacy?
Just days after threats at Fairview, Boulder Valley School district held a board meeting. Discussing this issue was not on the agenda, but a small group of passionate parents and students showed up to speak on this topic during the moderated speaking time allotted to any topic that anyone in the BVSD community feels is pressing. 
In lieu of employing SROs, of the people that spoke, many wanted an increase in mental health services and increased use of the Safe2Tell tip line, which was what alerted authorities to the Fairview threat. Speakers also demanded (and Superintendent Anderson agreed) that authorities must respond to any threat with more alacrity. Finally, there were many calls for a mental health safety network to make sure that acts like this are prevented before they even get off the ground. During the Fairview threat, on the other hand, many students left school to try to maintain personal safety, but "teachers at the high school were offering extra credit for students who stayed," said one Fairview student who spoke at the board meeting. The very idea that students receive extra credit for putting their safety in danger is not only ridiculous, but seems borderline illegal. 
So what should we do? What guidelines can be implemented that are both effective and feasible to follow?
Student Resource Officers, who were in BVSD schools just under one year ago, were removed under the thought that officers only added more racial bias to the school. On top of this, "SROs have not prevented or stopped mass shootings," proclaimed the ACLU Washington office. The ACLU continued, "In fact, research shows that the presence of SROs is detrimental to the welfare of our children, leading to the increased criminalization of youth for child-like behaviors," in which they argue that SROs create a more hostile environment and more arrests for teenage delinquency. SROs should protect schools from dangerous shootings, but instead, they criminalize delinquent, but not dangerous crimes. 
While some community members want SROs reinstated in BVSD schools, many argued that it is clear that the officers do little good and endanger the cohesiveness of the community. Other safety measures are suspect too. Identification checks, which were implemented earlier this school year in an effort to maintain school safety, were also called spotty and ineffective. If it's a cold morning, counselors or assistant principals usually don't check IDs; if a student enters the building anytime after first period, there is no ID check at all. Besides causing a long line in the front and a likely uptick in first period tardies, this does nothing to discourage a shooter. ID checks are a form of window dressing that might make students and parents feel safer, but in practice seem to be rather ineffective in deterring violent crime. Many feel that, in essence, the checks are an easy band-aid when a tourniquet is necessary.
So, many at the meeting argued, an increase in mental health services and a proactive response that is effective in discouraging crime is the most effective solution. Safety cannot be attributed to an SRO or a mere ID check. It's a gut-wrenching problem with no easy fix, but BVSD must plumb its depths and seek a broad solution that both respects student and teacher rights and yet prevents violence. Perhaps safety comes not from the top down, but from the bottom up- each of us must be always on the lookout for threats and report suspicious things. Ultimately, it takes a community.
Leave a Comment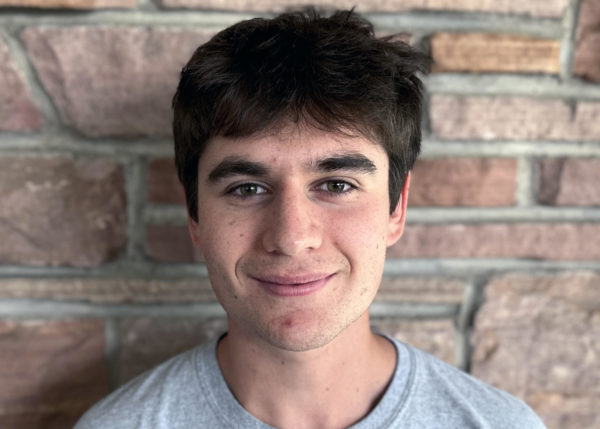 Jonathan Stafford, Editor-in-Chief
Jonathan Stafford is a senior at Boulder High School this year and will be taking on the role of editor-in-chief. This is his third year with The Owl.  He has always liked writing and sharing his opinions. He looks forward to sharing his thoughts and opinions with the Boulder High community. When not in school, Jonny enjoys playing basketball and baseball, fantasy football, hanging out with friends and family, and being out in nature. He feels that journalism is a great way to educate the general population while expressing his own opinions. One debate he feels passionate about is the grape debate. When it comes to this debate, he feels that purple grapes are superior to any other type of grape.