Music for Fall
The Owl is back, and with it the gray skies and Jack O'Lanterns of fall, a time of melancholy and mystery and glorious displays of brightly colored leaves blanketing every square inch of the roads. And of course, like all seasons, there is an endless amount of music that bundles this time in an all-embracing hug.
Helplessness Blues, Fleet Foxes
"So now I am older/Than my mother and father/When they had their daughter/Now what does that say about me?" trills Fleet Foxes' frontman Robin Pecknold mere moments into the folk-rock band's second album Helplessness Blues. "In dearth or in excess/Both the slave and the empress/Will return to the dirt I guess/Naked as when they came", Pecknold adds, a brutal truth that would be difficult to handle in any other song. Yet in Helplessness Blues it settles upon the listener like a warm blanket, and it is there that the magic of Helplessness Blues lies. The entire album is very dark lyrically, but the band manages to make every song pure ear candy while still retaining all of the emotional value that Pecknold's lyrics entail. The most touching moments are also the simplest, exemplified by the somber "Someone You'd Admire". "I walk with others in me yearning to get out/Claw at my skin and gnash their teeth and shout/One of them wants only to be someone you'd admire/ One would as soon just throw you on the fire". Pecknold's lyrics are as gorgeous as they are heartbreaking, and when paired with the band's striking multi-layered compositions, it creates an album that is moving, epic, and personal all at once.
Pink Moon, Nick Drake
Pink Moon is, quite honestly, an anomaly of an album. The entire thing is just Nick Drake and his guitar, yet the atmosphere it emits is practically unmatched by anything else in popular music. The melancholy Drake coerces out of his voice and strings is stunning, and despite being under thirty minutes in length, Pink Moon feels like a journey. The story of Drake surrounding the release of the album is a tragedy. A tortured master of his craft, he went unnoticed during his brief lifetime. Unfortunately, Drake's demons seep into the music heavily. An aura of sadness envelops every song on the album as if Drake knew that he didn't have much longer left. Nevertheless, the album is also very comforting, as the way it was recorded makes it sound like Drake is singing directly to the listener, making the whole experience feel very mellow. The beauty of Pink Moon is difficult to put into words, so it's best to just throw it on and let it wash over you.
Leave a Comment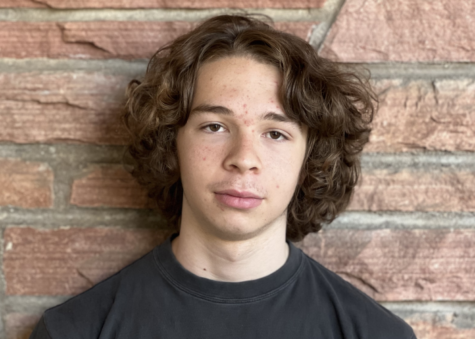 Lucca Swain, Social Media Director
Lucca Swain is a senior writer for The Owl and is currently in his third year of working for the publication. Lucca joined The Owl because he loves writing about and exposing readers to the topics and ideas that fascinate him, and this year he is extra committed to furthering that goal, despite how challenging it can be. In his free time, Lucca enjoys reading, listening to music, and exercising. Lucca also is also a firm believer that green grapes are superior to their purple brethren in every way, especially in flavor and texture.