Clubs Deserve a Dedicated Time
Colleges value diverse clubs and care about seeing them on prospective students' applications, but often at the high school level, they are pushed aside and made to be less important than academics or other activities such as playing instruments. There seems to be a sort of a disconnect between the two institutions, which causes a dilemma. Why would the average high school student attend a club meeting that seems mildly unimportant when they could be out at lunch with their friends having fun? There are plenty of interesting clubs, but they draw few people because there is no convenient time for them to meet.
This year at Boulder High, on Wednesday and Thursday, we have a common lunch and a designated time for advisory for all students. But I often find myself in a bit of a pinch because there is no designated time for clubs to meet. I either have to attend a club meeting during lunch, which is supposed to be a break in my day or stay after school to attend one. Without a designated time for clubs, the meetings take time out of my day to relax with my friends or finish schoolwork. So what do we do?
One idea that initially comes to mind is taking away the 40-minute advisory on Wednesday to allot to clubs. There is one problem though- during this advisory, in the fall, there is Freshmen Seminar, which takes up the entire advisory for freshmen, Panther Pride leaders, and Panther Pride teachers. While activities executed during Panther Pride, such as checking in on grades and playing bonding games, are all important to student life, students would benefit more from a club they can connect with and get attached to than playing games that, after playing for more than a few weeks, are simply not beneficial. Clubs are not just a place to invest in something you find interesting but are also great support groups for students struggling with grades or other issues.
Not only are students in a pinch, but the clubs themselves are having trouble operating with limited attendance. "The Pro Science club meets after school Tuesdays, and we normally have between 6 to 8 members attending each meeting," said the club's president, Tessa Fox, in an email. In past years when there was a clearer time, the club averaged over twice as many members.
There are many benefits to clubs including academic enhancement, partaking in a community, having fun, and having something to invest time into. But without any convenient time for meetings, the clubs are transformed into a sort of nuisance to deal with rather than a fun experience. Next year, I hope that our schedule is slightly tweaked so that clubs have designated meeting times during the school day and can obtain their role as important aspects of the Boulder High community. "I definitely think that a designated time during the week would be beneficial for clubs and would really help with turnout since so many people have activities after school or do not want to give up their lunches," remarked Tessa Fox. Let us hope that clubs can finally possess more than a handful of members.
Leave a Comment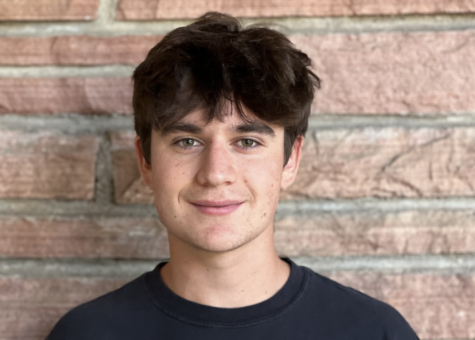 Jonathan Stafford, Features & Insights Editor
Jonathan Stafford is a junior at Boulder High School this year. This is his second year with The Owl. He has always liked writing and sharing his opinions. He looks forward to sharing his thoughts and opinions with the Boulder High community. When not in school, Jonathan enjoys playing basketball and baseball, hanging out with friends and family, and thinking about politics. He feels that journalism is a great way to educate the general population while expressing his own opinions. One debate he feels passionate about is the grape debate. When it comes to this debate, he feels that green grapes are superior to any other type of grape.