Invest in a Green Future
In the wake of the historic Superior and Louisville fires, climate change weighs heavily on the hearts and minds of our community. The climate crisis is accelerating at a frightening pace and is a challenge we cannot ignore. So how can we help?
As consumers, we must become more conscious and demanding of eco-friendly products. Generation Z spends about $143 Billion on consumer projects, so we are most certainly a driving force in socially-conscious buying. It's also important that our generation invests in the future we want to live in. Traditional views on investing are commonplace, but it is important to start thinking about it as a selfish pursuit to grow our net worth and become financially independent. However, investing is also about our hopes, dreams and ideals. What really matters to you? If it's our planet, then consider aligning your investment portfolio to not only build wealth but also to make long-term positive impacts on our planet. Before making any investment, you should scrutinize price/earnings ratios, debt levels, and growth. However, take your analysis one step further to make sure the company is socially conscious, ethical, green and clean. There is no other market sector, outside of crypto, that has as much global opportunity and appeal as green investments. Here are a few of my favorites:
Patagonia (PGDC.V): In Boulder, we're all familiar with this outdoor clothing company. For nearly 50 years, this company has been on a mission to save the plant. They were the first to pledge 1% of their total sales to the conservation of our natural environment. They also co-founded the 1% For the Planet Alliance. They are cutting edge of environmentally conscious business practices including creating sustainably. Most products are recycled and the company plans to be completely carbon-neutral by 2025. 
Allbirds: Allbirds is committed to being a zero-carbon shoe and clothing company. They label all of their products with the amount of carbon emitted to create the product. They have a plant-leather producer that is vegan and has a 40% smaller carbon footprint than comparable alternatives. They are very comfortable and sustainable!
Aspiration: Aspiration is an online financial institution — put your money where your values are! The four biggest banks in the US lend an average of $240 Billion to fund fossil fuel projects. If you open an Aspiration account, you can get back up to 5 to 10% cash with socially conscious spending. You can drive your car and they will offset the carbon dioxide from every gallon of gas you put into your car. 
Tentree: Tentree is a tree planting and online clothing company. They have a goal to plant 1 Billion Trees across the globe by 2030. Additionally, they use only sustainable materials for their clothing brand, such as hemp, tinsel, and organic cotton. Their name says it all — they plant ten trees for every item purchased in their store and partner with charities across the globe to increase the reach of their efforts.
Beyond Meat (BYND): You've all seen these burgers in Whole Foods and Safeway — and if you've tasted them, you know they've got a product that is an incredible substitute for beef. The importance of shifting to a plant-based diet is a vital climate-change solution and more and more people are changing their consumption to include these kinds of products. 
ChargePoint Holdings Inc. (CHPT): If your families have entered the world of electronic vehicles, you've stopped at these charging stations. As you can imagine, there is an increased demand for these as more cars and trucks use electricity instead of gasoline. While the infrastructure on major highways and interstates is a huge part of this company's offerings, they also have advanced technology that enables customers to locate, reserve, and pay for charging. This company is a major market leader and they'll continue to grow as more consumers transition from gas to electric vehicles.
Ballard Power Systems Inc. (BLDP) and FuelCell Energy Inc. (FCEL): These companies both make hydrogen fuel cells for everything from power plants (so they aren't dependent on weather) to buses, trucks and other vehicles. Hydrogen fuel cells are even helping heavy-duty mining equipment companies run on hydrogen instead of diesel. 
Seventh Generation: If you are a Whole Foods shopper, you've seen these paper, personal care, and cleaning products. This company has been focused on being eco-friendly since 1988, long before the average consumer understood things like carbon footprints and climate change.
With the current realities of the world, your money, and how you spend and manage it, MATTERS. Take the time to educate yourself and invest in companies and pursue products that push to protect our planet. 
Leave a Comment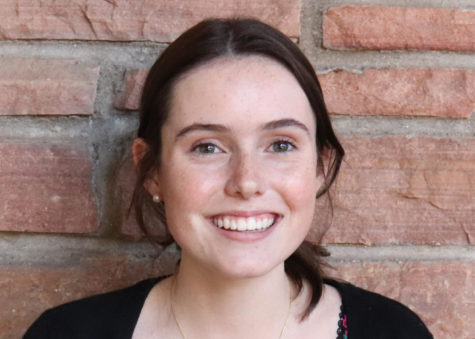 Kate Schwab, Staff writer
Kate is an avid learner who has always loved articulating her opinions. She is excited to learn and write in a community with all of the talented and amazing writers of the owl. Her interests include writing about business, economics and finance. Kate enjoys making connections between subjects in school, and The Owl affords her the freedom to make these connections and write about them. Outside of school, she loves to practice and teach yoga, spend time with friends and family, read, and hang out with her dog, Snickers. Fun Fact: Kate has been a die-hard fan of Barack Obama since age four, and has a shrine in her room to commemorate him. Kate is a green grape supremacist and has little to no...