BHS Sports Canceled Until December 1
Bad news for BHS student-athletes who were looking forward to their sport beginning to play in Season B—Boulder High has just canceled all offseason sports practices until Dec. 1. Suddenly, student-athletes who had been training hard for the first official day of their season find themselves with two weeks of dead time before they're allowed to get back to work. 
After Boulder High closed its doors for two weeks on Oct. 29 because of a spike in student COVID-19 cases, off-season practices were still given the green light. While Season B isn't slotted to start until Jan. 4, teams were allowed to hold pre-season practices. The practices weren't entirely COVID-19 free, though (the boys basketball team had a player test positive), which undoubtedly contributed to the Boulder High administration's decision to delay the resumption of off-season practices to Dec. 1.
Boulder High's indoor athletic facilities have been used by masked and COVID-19 screened members of the wrestling and girls/boys basketball teams. Boys basketball held before-school practices that were monitored by BVSD health officials and even canceled for a short period of time due to health concerns. 
The girls softball team had been using Boulder High's outdoor fields while the girls swim and dive team was gearing up to start their pre-season before the announcement. The rest of the Season B sports (cheerleading, POMS, ice hockey and nordic/alpine skiing) were forced to postpone their pre-season practices along with the boys basketball and wrestling teams.
As Boulder County moves into the Red Level of COVID-19 cases, indoor gatherings are prohibited along with gatherings of multiple households and remote learning is suggested for high schools in the county. While the procedures put in place by CHSAA and the self-screening form created by Boulder High have made sports practices safer, the newly published county guidelines make it clear that events like a team practice are unsafe and arguably irresponsible. 
The delay is certainly disappointing for athletes and ultimately points to an uncertain future for the 2020-21 year for Boulder High Athletics. "It's very frustrating, especially going into senior year. I was hoping I could make the podium my senior year," said wrestler Theron Sovndal (12). "I've qualified for states twice now but haven't placed. It sucks to just have that snatched from you after working hard to get to that spot," he finished, referring to the uncertainty now surrounding the wrestling team's season.
If cases continue to spike around the county, Season B could be canceled altogether. The safety and feasibility of Seasons C and D is already becoming questionable. Unfortunately, it might be some time before a Boulder High sports team suits up in purple and gold.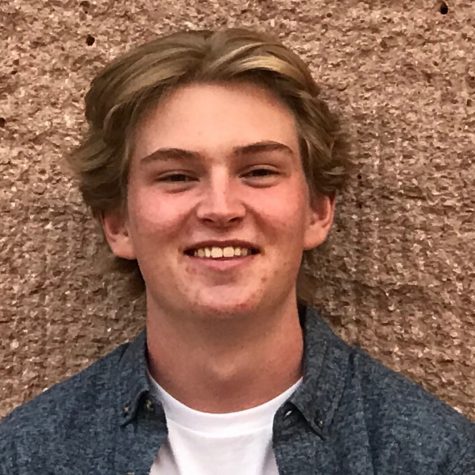 Larson Burak, Sports Editor
Larson Burak is a senior this year and a new addition to the OWL's staff. Writing has always been something that he enjoys, especially when taking a creative approach. Larson joined the OWL to connect more deeply with the Boulder High community and gets super excited to report on the people, places, and things that make Boulder such a cool place to be. Larson has played soccer for Boulder High all four years that he's attended, and loves to go outside and be active. He enjoys hiking, skiing, and spending time with his dog, Stella, who is always ready for a walk. When Larson isn't out of the house, he likes listening to music, including(but not limited to) genres such as classic rock, funk,...