Boulder Basketball's Early Morning Grind
The official basketball season is set to begin Monday, Jan. 4, 2021, but Boulder High's Boys Basketball team has been hitting the gym hard since Monday, Sept. 7. Unfortunately, the only time slot available to them that follows BVSD safety guidelines is 6:30 a.m. Yikes.
But the team has been seizing their opportunity to get into playing shape. When the sun is coming up, players are pulling into Boulder High's parking lot, putting on masks and walking into the gym. The practices run Monday through Wednesday, a schedule that poses some conflicts for participating players. "Some guys live farther away, so it's definitely a struggle to wake up an hour before, get there, work hard, come back home and have school to look forward to," says Jimmy Starry (12), who is one of four returning varsity players this season. Alex Rucker, another senior returning to play on the varsity team, said: "High school kids aren't used to waking up that early, and I'd say I'm definitely one of those people that's not really a morning person, so practicing at that time is pretty tough."
COVID-19 precautions create additional difficulties for the program's players. The team was banned from practicing during the week of October 26 after BVSD health officials cracked down on proper mask usage. "[A player] didn't wear their mask over his nose. It's just hard, to have to run and try and breathe in those masks," said Starry. Rucker expanded on issues with practicing while wearing masks, saying "Practices are really hard. To do all that conditioning and try to keep our masks on, and especially at that time in the morning, you kind of forget stuff." 
The early morning practices do help keep the basketball team away from other students, despite the alterations they've made to what would otherwise be a normal workout. "There are just fewer people in the building at 6:00 a.m.," Starry says. "You don't have to worry about being socially distanced from other people in other programs." 
Energy during the practices is high. "Because I had that injury last year," Rucker said, referring to a torn achilles suffered during 2020 that sidelined him for the majority of the season, "I'm certainly motivated to practice at that time and do as much work as it takes to do well this season. Even if it is a weird season, we still want to play well and show people what we got. That's definitely the general consensus from the team: that we all want to work hard and get after it this year." They resumed practice on Monday, Nov. 2. 
The players I spoke with viewed the morning workouts as a test of their commitment to both teammates and the program. "[The workouts] definitely show who's there to get better and who has the motivation to make the team. Not a lot of people want to get up at 6:00 a.m.," Starry said. Drake Arthur, also a senior who is returning to the varsity team this year, added, "It's good to get up and start the day with a good workout."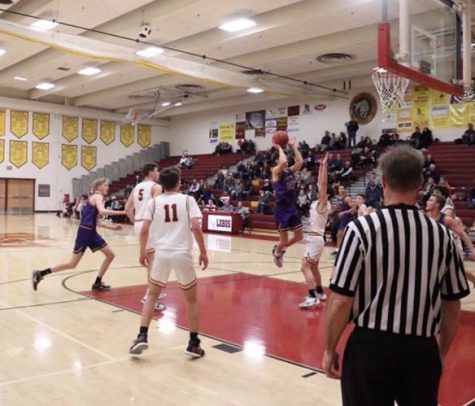 The team's work will prove to be worth the early morning wake-up call when CHSAA gives the go-ahead to start BVSD sports' B season. Arthur, Starry and Rucker spoke for the team when saying that the boys were all really excited for the season. Each shouted out players to watch, giving names that included returning varsity players as well as fresh faces to look out for on the floor. "We have a lot of good players at our disposal," said Rucker. He gave me a preview of some of the team's players, praising Arthur's defensive skills and Starry's shooting talent. "Conner Reagan (12) is also looking really good, and is getting into this crazy shape where he's just been dunking," he said, adding that "Ryan Turner (12), who [could be] a new addition to the team this year and another [key] piece too." 
Starry and Arthur both gave props to the work Rucker has been putting in during their morning practices. "[Rucker]'s got a chip on his shoulder and is looking to work. He's been there almost every day. He'll work with [the injury] in his past and hopefully come back stronger than he was," said Starry. "For me, I just want to be able to play," said Rucker. "Not having basketball for a while definitely made me realize how important it is to me. I'm just happy to be back, no matter what type of basketball we'll be playing, with fans, without fans, with masks or without masks. It's just nice to be out there. I'm happy to be able to play again."
Be sure and catch the Boys Basketball team in action this season to see what they've been cooking up while the rest of Boulder snoozes. Their full game schedule can be viewed at this link.
Leave a Comment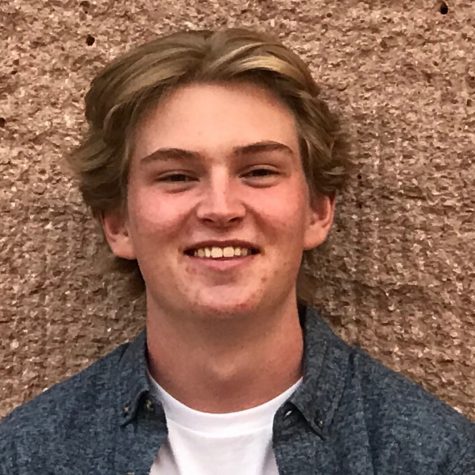 Larson Burak, Sports Editor
Larson Burak is a senior this year and a new addition to the OWL's staff. Writing has always been something that he enjoys, especially when taking a creative approach. Larson joined the OWL to connect more deeply with the Boulder High community and gets super excited to report on the people, places, and things that make Boulder such a cool place to be. Larson has played soccer for Boulder High all four years that he's attended, and loves to go outside and be active. He enjoys hiking, skiing, and spending time with his dog, Stella, who is always ready for a walk. When Larson isn't out of the house, he likes listening to music, including(but not limited to) genres such as classic rock, funk,...