Why I Support the Local Arts Scene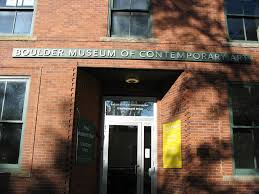 "Art enables us to find ourselves and lose ourselves at the same time" –Thomas Merton
This school year, I have taken it upon myself to get immersed in the arts, not only at school, but in my spare time. There are so many different amazing opportunities that allow us to become active in the arts: Art class, art club, music, and theater are just some examples of the amazing ways to become a part of the arts.
Personally, I have been interested in the arts my whole life. My mother is a modern dancer, and since I have been a baby, I have been able to witness so many different dance performances and really have been able to see Boulder grow in the arts. Now, the dance community has been able to put together shows where multiple dance companies show audiences what their company is about and what they have been working on.
Being a part of the arts is extremely important. You get to experience so many different things that you wouldn't be able to by yourself. The arts allow you to go into different artists' minds and experience their own envision. If you enjoy visual arts more than preforming, there are so many opportunities for that as well. Especially at school, just walking through the hallways, you can look at all the beautiful artwork done by students. You can also take one of the many art classes Boulder High offers to students, anything from photography to drawing and painting.
Outside of school, there are a lot of wonderful opportunities to experience visual arts, including just walking two blocks from BHS to the Boulder Museum of Contemporary Art (BMoCA). Its current exhibition is "Worlds Suspended in Reality," which will run through January 20, 2019.  
To gain an insider's perspective on Boulder's arts scene, I interviewed m mom, who is the choreographer and artistic director of Cindy Brandle Dance Company.
Q: Why is it important to support local arts?
A: I have gotten more inserted in the arts. It took me whole to find my place. For me it's changed, because it has opened up my view on what's going on here. The population has grown and more companies have started. It's great that its growing, but in tandem funding has not grown. That is why it is important to support local arts.
Q: How is it different than the city of Chicago?
A: Less people, less performance venues, not a lot of options. In a city there are a lot of different theater spaces available to rent, however, the caliber of dancer is just as high in Boulder.
Q: Why is it important to support local?
A: I think that it's important to bring art into your life, because in my opinion it can take you into another mindset and can highlight things in a unique way, and is entertainment.
The arts have changed my life in so many ways that I believe everyone should have a taste of art in their lives, to brighten, illuminate and spark something creative and amazing inside of them in their own lives.