FBLA Means Business
FBLA stands for Future Business Leaders of America, and this phenomenal team of Business people and young entrepreneurs is breaking ground with extreme success. The team, which is now on its way to possibly becoming State champions, has some of the most participation of any school club. 
FBLA's mission is to "inspire and prepare students to become community-minded business leaders in a global society through relevant career preparation and leadership experiences." says AES Education. Future Business Leaders of America is a widespread extracurricular, "Currently, there are more than 196,950 members in 5,200 FBLA chapters across the US and other countries." AES Education continues.
FBLA is a phenomenal opportunity for some students. Anika Neu '24 says, "FBLA is a program that helps you develop business skills that can benefit many future positions or jobs. I think the things you learn benefits any type of occupation in the future and is a life skill that does nothing but help you." FBLA opens lots of doors for students in and out of high school. 
Ava Giarracco, '24 is a member of FBLA. She said her "favorite part of FBLA is that you get to choose the events or tests you get to take and learn about that subject or skill." 
This year, some members of FBLA are on their way to state, and depending on the outcome, some students may go onto Nationals. 
Giarracco says, "FBLA has grown 20% this year," and The Future Business Leaders of America have experienced extreme growth and are moving forward into winning territory. 
Ms. Isom, the teacher sponsor of FBLA says she's proud, "47 students are attending the FBLA State Leadership Conference." FBLA States is one of many steps throughout the FBLA season, and it's a big deal for the members of this organization. 
As this school year comes to a close, many members of FBLA are looking forward to next year. Neu says she plans "on advancing to the next rounds of FBLA and no matter which career I decide to pursue, I plan on using the skills I learned in FBLA to not only strengthen my goals but also benefit myself in the future." 
Whoever you are in the Boulder High community, you should be proud of your FBLA peers' accomplishments. 
Leave a Comment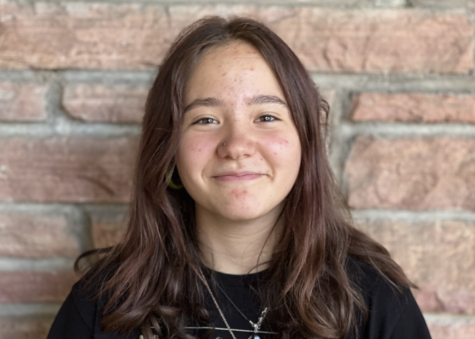 Jules Conners, News Editor
Jules Conners is a sophomore at Boulder High and despite being new to The Owl, is very passionate about journalism. In her free time, she plays basketball for Boulder High alongside her all-star teammates. In addition, she is the front-of-house co-head for the theater department and participates in the art club. Jules refuses to learn how to drive and refuses to eat green grapes. Her dream job is to be a photojournalist for National Geographic because of her passion for photography. A picture speaks 1,000 words! She also loves to express herself through writing and is excited about this opportunity with The Owl!