Field Trips Are Not for High Schoolers
Out of all of many people's core elementary and middle school memories, field trips are often remembered most fondly. Going on a field trip was synonymous with missing school: it transported students out of the classroom and allowed them to apply their learning in tangible, real-world ways. If field trips provide students with joy and excitement while simultaneously teaching them important academic and life lessons, why don't they occur more frequently in high school?
It's true that in elementary school, field trips are logistically easier to plan and execute than in middle and high school. However, disregarding the level of schooling, all field trips require both funding and transportation, things that can sometimes be scarce, especially in recent years and due to the pandemic. 
According to a National Education Association article, "[t]ighter budgets, standardized tests, heavier workloads and travel restrictions have resulted in fewer school field trips in recent years", with virtual trips often replacing them. Furthermore, according to BVSD, there's been "a steady decline in the number of bus drivers employed by the district" since 2017. 
As explained by data scientist Imed Bouchrika, "[e]xcursions consume a large chunk of the budget if a school is to shoulder the expenses. Meanwhile, should the financial burden be passed on to parents outside of tuition fees, not everyone will be able to afford the trips, thus leading to inequity in trip opportunities." 
Bouchrika brings up an important point: requiring families to shoulder the expenses of field trips as a result of a lack of school and district funding can lead to inequity among students, with some being able to afford the trip while others can't.
Ms. Carmichael, Choir teacher at BHS, recounts a specific field trip experience at Centennial Middle School – where she also works – and the struggle to find transportation: "We just didn't get [a school bus]. We had to be forced to get the Greyhound buses – those are $1000 a bus – and the district didn't help us out with fees. We had to charge our kids extra…to just afford the bus. BVSD has the biggest achievement gap in the country, and that stuff adds to it." While the choir program follows a donation system – where people can choose to cover the cost of their kids', and other students' field trip fees, "the dream is that none of that happens, and you just go on a trip."
Despite the logistical and financial challenges, field trips provide an array of benefits for students. As stated by the NEA article, a U.S. Travel Association study found that regardless of gender, ethnicity or socioeconomic status, students are ultimately more successful – in educational and career pursuits – when they take school trips. 
Margy Natalie of the Smithsonian Institution's National Air and Space Museum explains, "'[f]ield trips give students the opportunity to learn in a natural environment and experience things first-hand and from primary resources, rather than texts; real objects rather than photos'."
Field trips are also important for disadvantaged students, as they provide them with an equal opportunity to experience learning outside of the classroom. Education Next explains that "less-advantaged students are less likely to have these experiences if schools do not provide them. With field trips, public schools viewed themselves as the great equalizer in terms of access to our cultural heritage." 
Therefore, as Mr. Salazar, a history teacher at BHS, notes, "I think that if we can expand educational opportunities for students in any way shape or form, that's a good thing, including field trips." He continues, "I know a field trip would be considered a supplemental expenditure, but it's unfortunate we can't have them because there's a lot of cool things around the Front Range that are accessible to us that can enrich and expand the educational experience." 
Especially when it comes to subjects such as history, which can be very "sterile" or "bland" for a lot of students, field trips provide a tangible outlet for learning. Extra-credit assignments that include visiting a museum or other historical source, which Mr. Salazar sometimes uses to get students out of the classroom, can make up for the field trip deficit, but "[n]not everyone is even going to be able to experience that. We just don't have the available funds."
Unfortunately, the only real field trips that are offered at Boulder High are in connection with a specific elective or club: the music department takes field trips when possible for middle school outreach, practice and performance, and clubs such as FBLA, Debate Club, and Mock Trial travel for competitions. While engaging, beneficial and many times necessary for the functioning of the club or class, a minority of students get to experience them. Students shouldn't have to be in a specific class or club to take field trips. 
Ms. Carmichael explains, "While experiences happen in the classroom that [students] will remember forever, getting them out of the classroom is really important because it just breaks the routine." However, "[w]hat's really great about electives, is that we are naturally are not stagnant, so I think it's really important for core and for just like the day to day to get those same experiences…to give you actual real life experience outside of high school." Ms. Carmichael and other elective teachers are allowed to fundraise – an ability that may not be granted to core classes, limiting their ability to get outside funding for field trips. 
Simply put, field trips make learning fun, and they should not be limited in high school to specific clubs and electives. As Ms. Carmichael finishes, "[t]he point of a field trip is to give [students] an experience that they wouldn't normally receive in the classroom." Also, "that shouldn't have to cost money – that shouldn't have to be: you get this experience but you don't."
Leave a Comment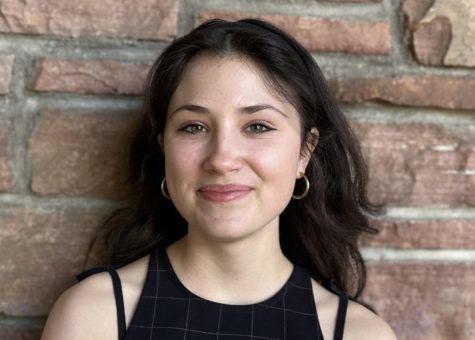 Hannah Berns, Editorial Editor
Hannah Berns is the Opinion Editor for the OWL Newspaper and a junior at Boulder High School. She joined the OWL during the second semester of her junior year and has enjoyed writing articles ranging from "Why Ghosts Are Real" to the issues with the school's National Honor Society. Apart from the OWL, Hannah enjoys listening to true crime podcasts and watching true crime documentaries, singing with the BHS High Altitude Choir, and anything skiing, biking, camping, or hiking related. Hannah is also the founder of the Creative Writing Club at Boulder High, a dedicated member of the Mountain Bike Team, an intern for Boulder-based Creativity Alive, and a volunteer at the Humane Society of Boulder...