Boulder High Girls Soccer: Perpetuating HEROA
Boulder High is known around the state for our phenomenal soccer program, and fans of the program will tell you how hard-working these athletes are. This team is built on five key values, Humility, Effort, Respect, Ownership and Accountability, or HEROA, and it shows.
Head Coach Carlos Real loves his job and is extremely passionate about this sport and his team. He shares his love of coaching: "I believe that my job is to create an environment where the athletes honor and observe a set of values that will guide them to be honest, hardworking human beings; these values are Humility, Effort, Respect, Ownership and Accountability."
One of four team captains, Sylvie Rowe '25 says, "We are a younger team, so I think our future is very bright since we have time to grow and become more seasoned. We are also always working to make it the best environment possible off the field." This is what HEROA truly means.
Boulder High is an old school built on tradition. Rowe expresses her love for these traditions, "The best part of Boulder girls soccer to me is the tradition weaved into the program. My absolute favorite one is home game letters, where we write a note to a teammate for home game days."
The Boulder High Girls Soccer team, in a word, is passionate. And it shows through their hard work and dedication to their sport. Coach Real has built a team of respectful, hard-working girls, and claims, "I am honored and proud to be their coach."
With so many leaders to go around, Boulder High girls' soccer is in good hands, we have an incredible senior and junior class full of leaders and mentors who have taken up teaching and perpetuating our Program Culture," adds Coach Real.
One of those leaders is Ava Werner '23. "My favorite part of [soccer] is getting the opportunity to play with my friends, and lead the team my senior year." The older athletes in the program display overwhelming dedication and effort to their sport and team.
Although this program is very young, with underclassmen making up just above half of Varsity, the future looks bright for this team, "I think that the program is growing greatly, I hope it continues to grow, and the girls to come follow the values of humility, effort, respect, ownership, and accountability," remarks Werner.
Boulder High Girls' soccer is ready to take on this season head-on, although the scoreboard may not always agree, the amount of commitment that is poured into this sport is remarkable. Coach Real notes "Well so far, the results have not come our way, but the grit, determination, and heart these young athletes are showing at practice and games are the highest I've seen in my 8-year tenure at Boulder High School Women's Soccer." he continues, "I am honored and proud to be their coach."
Leave a Comment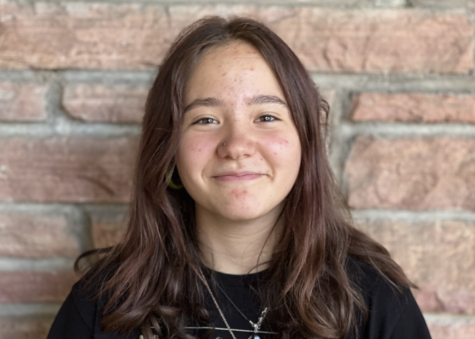 Jules Conners, News Editor
Jules Conners is a sophomore at Boulder High and despite being new to The Owl, is very passionate about journalism. In her free time, she plays basketball for Boulder High alongside her all-star teammates. In addition, she is the front-of-house co-head for the theater department and participates in the art club. Jules refuses to learn how to drive and refuses to eat green grapes. Her dream job is to be a photojournalist for National Geographic because of her passion for photography. A picture speaks 1,000 words! She also loves to express herself through writing and is excited about this opportunity with The Owl!