Beyonce: The Artist of Our Lives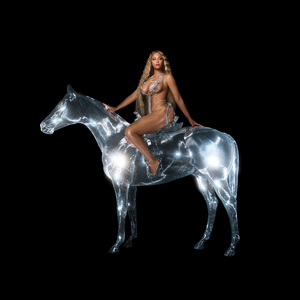 With the Grammys recently wrapping up, there are a bundle of note-worthy events and yet, out of all of them, Beyoncé made the biggest history with 32 total Grammys—making her the most awarded artist alive. Multiple musicians—from Adele to Lizzo—named her "the artist of our lives." Going into the night, she was tied with her husband, Jay-Z, for having the most nominations ever—88 in total—but quickly accepted four more Grammys. The coveted "Album of the Year" award remained elusive to the star despite being nominated for it four times: "I am…Sasha Fierce" (2008), "Beyonce" (2013), Lemonade (2016) and her recent seventh studio album, "Renaissance" (2022) were all, arguably, snubbed.
Whether you love her or hate her, no one can deny that in our culture today Beyoncé has reached God-tier status. She's become a powerful figure and icon through her hard work, talent and calculated career moves—often taking steps at precisely the right moments. She has successfully maintained her own narrative, allowing her success to grow and flourish.
Beyoncé Giselle Knowles grew up in Houston, Texas. Her father was a successful banker, and her mom was a hair salon owner. From a young age, the young star showed incredible natural skills as a performer and soon invested more time into her musical talents. In 1990 when Beyoncé was nine years old she auditioned for a children's singing group called "Girls Tyme" and unsurprisingly she earned a spot in the group. She performed professionally with support from her encouraging parents.
By 1995 Beyoncé was one-fifth of the singing girl group that was known by many names: "Something Fresh," "The Dolls" and "Destiny." In 1997 the talented group settled a deal with Columbia Records and decided on their name "Destiny's Child." In 2000 they won two Grammys for the track "Say My Name" which became an instant hit. 15 million copies were sold worldwide, becoming the top-selling album of the year. In 2001, "Survivor" and the massively successful track "Bootylicious" became so popular that the word bootylicious was eventually added to the Oxford English Dictionary. As the group won award after award, Beyonce made her name as the frontwoman, contributing to writing and producing.
While still a part of the successful group, Beyoncé began to pursue solo side projects. She dropped her first solo album "Dangerously in Love" which reached 3 million copies in the first few months of its release. The album earned her 5 Grammys in 2004, an achievement at that point held only by a handful of female artists. The album featured some of the industry's biggest stars like Missy Eliot, Sean Paul, Big Boy, Outkast and most notably Jay Z.
But what sets Beyoncé apart from other talented artists? Beyoncé oozes the persona of a star. After "Dangerously in Love," the star has shown fans a steady stream of phenomenal albums, music videos and performances throughout the years. When her time with Destiny's Child ended, she embarked on a 97-venue tour. "The Beyoncé Experience" grossed over 24 million dollars, and that wasn't even her most successful tour.
Beyoncé has since become the first female artist to have her first six studio albums all debut at number one. Her clean-cut image has been polished with music videos like "Single Ladies" showing care for crisp visuals and strong performances such as the 2013 Super Bowl. Beyonce has a certain level of mystique about her that captivates her audience and attributes to that God/Queen-like appeal that she likes to maintain. Her dynasty has been built by blood, sweat and tears and the payoff is great. When other artists who were big in the 00s stopped making innovative albums, she went on to make albums and videos which continue to expand in innovativeness.
Over many years, Beyonce has compiled an outstanding discography and portfolio of performances, looks and awards. Whether you love her or hate her, it's hard to deny that she is extremely talented. She is the most awarded artist alive and reigns as a God-like artist. Still, "Album of the Year" remains out of reach. When will the Grammys allow Beyoncé to reach outside typical Black-dominated categories? It's about damn time.
Leave a Comment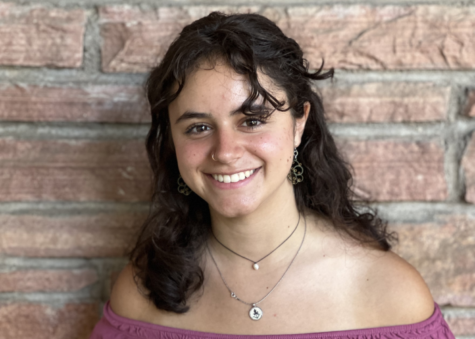 Leah Frankel, Arts & Entertainment Editor
Leah Frankel is the Arts & Entertainment editor for The Owl and a senior at Boulder High School. Outside the bustling atmosphere of the newspaper room, she co-leads Navig8 at the Boulder JCC and volunteers at their Milk & Honey Farm. She's a returning fellow at Kol Koleinu, a national Jewish-feminist group moving towards social work. Leah is a middle child of three girls and has been interested in both social justice issues and writing from a young age. In her free time, she loves to sing Ella Fitzgerald, paint, read at her cabin in Rocky Mountain National Park, hike with friends, and listen to a wide range of music! "I'm solidifying a real community here at The Owl. I can share...