A Brutal Review of Netflix's Ginny & Georgia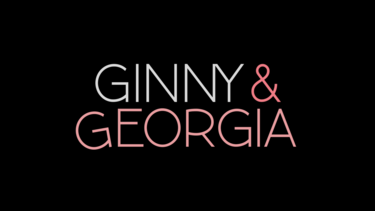 Netflix has recently aired the show Ginny and Georgia, and it was disappointing, to say the least. Ginny and Georgia is about a relationship much like a thoughtless version of Gilmore Girls. Ginny is a mixed teenage girl who is navigating high school, friends, love interests and her own identity. Her mom, Georgia, is a typical southern belle, the complete opposite of her daughter. The two's relationship has stereotypical mother-daughter ups and downs that make the show relatable and entertaining. 
Georgia has had a rough past filled with teen pregnancy, abuse, and even murder which she keeps hidden from those around her. She presents herself as the perfect mother on the outside but in truth, she frequently teeters around chaos. The show has a theme of "the truth always comes out," so as much as Georgia may hide her true self and the secrets that follow her, the truth eventually arises. 
Ginny is a character who is designed to be relatable to the audience, but the show ends up feeling like a Disney show. It comes off as an unrealistic version of high school. The high school is filled with plush pillows in the hallways and the characters even spend time laying down on the hallway floor. This portrayal of high school, and the cleanliness of high school, are a fictional portrayal of what a high school actually is—a germ pit. Additionally, Ginny only appears in three settings—an unrealistic coffee, shop, high school, and Ginny's house—without any other settings in the show, it creates a repetitive feeling when watching Ginny. She has a "woe is me" personality when anything remotely bad happens which makes her character flat. 
The second season is a reboot of the first season with the exact same plot as the prior season. It feels as if you are re-watching the episodes in the second season. The show is entertaining for the first season but fails to create a lasting storyline story that is binge-worthy. 
Leave a Comment