A League of Their Own is Truly in a League of Their Own (Sorry)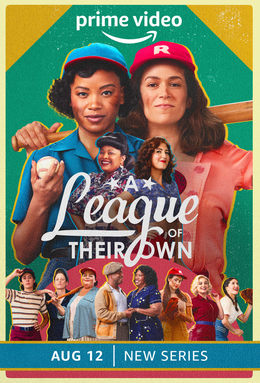 A League of Their Own is perhaps the best television series I have ever seen. Loosely based on the movie, its heartwarming and heartbreaking narrative embraces its variety of characters while working in historical confines. The writing, like the characters, is loud, funny, often emotional and rooted in a passion for (of all things) baseball. The show is truly "para todos ustedes," as quipped by actor Roberta Colindrez in an interview with Prime Video.
The movie, which came out in 1992, is a cult classic based on the true story of the Rockford Peaches. It features a pair of sisters recruited to play in the United States' first professional women's baseball league, which was established in 1943 when men were sent overseas. It's a sports story that I can watch, which is to say it's more about feminism and camaraderie than baseball. Tom Hanks delivers the memorable line "there's no crying in baseball" and the sisters find their team together. Lovely stuff.
The show, conversely, centers two storylines. One is about the Peaches, focusing mainly on catcher Carson Shaw (Abbi Jacobson, the show's co creator). The other is about Max Chapman (Chanté Adams), an astoundingly talented pitcher who cannot play with the team because she's Black. 
Like the movie, the show is about found family. Thankfully, the eight 50ish minute episodes, are profoundly character and relationship driven: Carson's relationship with Greta (D'Arcy Carden, of "The Good Place" fame), Max's friendship with Clance (Gbemisola Ikumelo), and the heart-wrenching trio of Lupe Garcia (Colindrez), Jess McCready (Kelly McCormack), and Esti Gonzalez (Prisilla Delgado) give the show its complexity. The Peaches, like Max, struggle hard and love hard. The game itself takes a bit of a backseat, but still shows up just enough to add tension without adding the tedium that watching actual baseball involves.
"A League of Their Own," however, is explosive not just because of its gorgeous character work but also because of the depth of its representation. The movie is hailed as a feminist classic- which it is. Still, it centers white women in a move that echoes mainstream liberal feminism today. The only time a Black woman is in the show is when an extra in the stands throws in a fly ball with impressive aim. The show tells stories that, as Jacobson pointed out on "The Daily Show," "they couldn't tell in the 90s." (Or, at least, couldn't tell and get the same box office results).
Usually, when mainstream shows are hailed as queer, they feature one kiss or sidelong look. This show starts with the kiss and never looks back. I have never seen such detailed, joyful representation of queer women onscreen, particularly not in something on a major streaming platform. There are no token characters. Importantly, the show doesn't just focus on romantic relationships (which, to be fair, are excellent) but also on friendships between LGBTQ folks. There's acceptance and diversity but there's also (radical) joy. 
Of course, A League of Their Own isn't perfect. Max's storyline is phenomenal, but feels almost anecdotal to that of the Peaches (or, maybe, it's the other way around). In this, the show is held back a little by its commitment to historical accuracy. Max, unfortunately, can't be a Peach. The connection between these two arcs feels dubious after the first episode, but thankfully, by the end of the season, the viewer is engulfed in both just enough that the balance is worth it.
Other criticisms include the portrayal of Shirley Cohen (the magnificent Kate Berlant). Cohen, for her part, is the show's one Jewish character who falls into nearly every stereotype of Jewish American women you've ever heard, a move that's strange given how the show takes place at the same time as the Holocaust. When taken in the context of Jewish humor (Abbi Jacobson is an expert in that field), it's hilarious, but it's perhaps not suitable for an audience that's not mostly Jewish. Viewers have also noted that for a show lauded for its LGBTQ representation there's no trans women—to me, this seems less like an issue with the show (which could hopefully include more characters in a second season) and more of an issue with how the media has branded it.
Still, A League of Their Own is undoubtedly worth a watch. Jacobson and Will Graham (the other creator) had the actors train with professional baseball players. The actors themselves noted that this let them bond as a team, which is clearly visible on screen. And, while a bit of the baseball is movie magic, the actors worked hard to actually play the game. Meanwhile, the creative team worked hard to make the show largely accurate to the early 1940s and accessible to today's viewers. The show's costume designer, Tracye Field, created historically accurate clothing that supports and enhances each character's personality. 
In the same Prime interview, Kelly McCormack noted that the show is "timeless and timely." It's about the most human things in us—competition, love, friendship, and a desire for storytelling. It proves that the issues that politicians and your great uncle bicker talk about (the prevalence of sexism, racism, and homophobia) have always been issues, but that spaces in which those things fade away allow for joy. Unfortunately for Tom Hanks, I've cried about baseball- this holy baseball -many, many times.
I could keep throwing descriptors around- poignancy, relevancy, humor, intimacy, drama -but really A League of Their Own encompasses so many things that the only way to really get it is to see it for yourself.
Leave a Comment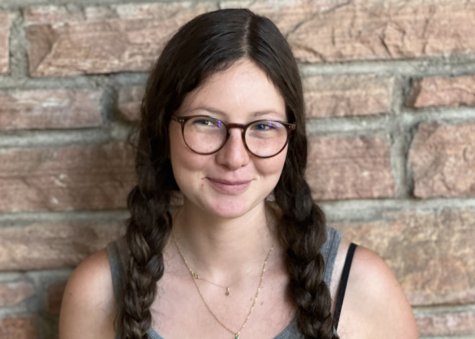 Hannah Cohen, Editor-in-Chief, Copy Editor
Hannah (rhymes with fauna!) Cohen is ecstatic to be working on the Owl for her third and final year. She loves stories in all their forms, but she mostly has opinions on obscure podcasts and which New York Times opinion columnists are defacing the good name of journalistic analysis. When not busy with stumbling through sheet music, editing nonfiction for jGirls+ Magazine, or seeking out the cheapest bluegrass venue, Hannah enjoys wandering around the mountains with her friends and lovely labradoodle. Although she's slightly preferential to the sweeter, more robust taste of red grapes, she knows that the bliss of biting into a crunchy grape transcends color.