The Great Downfall of Pep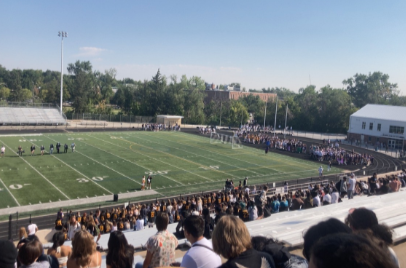 The pep rally: an awkward, problematic waste of time at Boulder High. We lose valuable class time to accommodate these long rallies. Are they worth it?
 The fundamental idea of the pep rally is truly fantastic. In theory, it's a fun way to celebrate school spirit and to remind the neighborhoods around Boulder that we're still here, still important in this community and louder than ever. 
Yet, the unfortunate truth is that pep rallies don't work at Boulder High because students don't seem to get out of it what the administration and Student Council put in. 
If you have ever been to a Boulder High pep rally, you've probably seen freshman cliques standing in the middle of the aisles, bitter juniors waiting for their turn to purchase an overpriced senior jersey and sophomores being irrelevant as usual. 
Boulder High has taken strides to make these pep rallies more fun by adding chants and making some of them student-led, and yet pep rallies have been a substantial reason for contention this year. For good cause, since students find themselves packed in like sardines amongst their sweaty, uncomfortable peers while playing call-and-response games for 50 minutes. 
When these rallies get superficial, they become skippable. Even with the sheer amount of kids at our school, there weren't that many students at this recent Homecoming pep rally. 
The problem with the pep rally isn't the administration involved and it certainly isn't STUCO, with their hard work to produce these rallies, but it's because students get bored. The activities that groups like STUCO and administration produce don't speak for the students of Boulder High. There isn't any end in sight to these rallies- they seem to run on forever. 
The romance of the stereotypical "high school pep rally" has caused disappointment in some incoming freshmen. They often enter holding great expectations stemming from its portrayal in media but end up exceptionally bored. Nathan Van Damme '26 says "I think that school spirit's good, but I think [the pep rally] was a waste of time."
A way to fix this is to make these rallies engaging and gratifying for everyone involved, especially freshmen, to give them a reason to be proud of their school.  
This can be done by making more inclusive challenges, showcasing the sports team's skills and celebrating student accomplishments. Pep rallies truly should be a celebration of our student accomplishments and give the collective student body something to look forward to. The challenges can be altered by adding games that include a hodgepodge of teamwork and competition between grades. 
At our Homecoming pep rally, our four Student Council grade presidents rushed up and down the bleachers looking to collect items on a list from their peers. Although this challenge seemed fun for those four students, it wasn't exactly interesting for the average Boulder High student. 
Student Council teacher sponsor Russell Selnau says that "we are looking forward to hosting a winter rally along the format of the admin rally in December that will include a lot of audience participation, great student performances, and bringing back a fan favorite (staff v. student dodgeball)." The Student Council seems to be brainstorming new and upcoming ways to make pep rallies fun, like actually fun. 
Having students plan our pep rallies makes them more engaging because sometimes, to understand what students enjoy, you need to ask the students themselves. Selnau notes that "Student Council is always looking for new ideas, so we encourage students to reach out to their Student Council representatives with any ideas they have so we can work to incorporate those in all we do!" 
The pep rallies, although not overwhelmingly peppy this year, are a tradition that should be carried on at Boulder High. Making these rallies more enjoyable for everyone involved may be the best way to keep this tradition alive.
Leave a Comment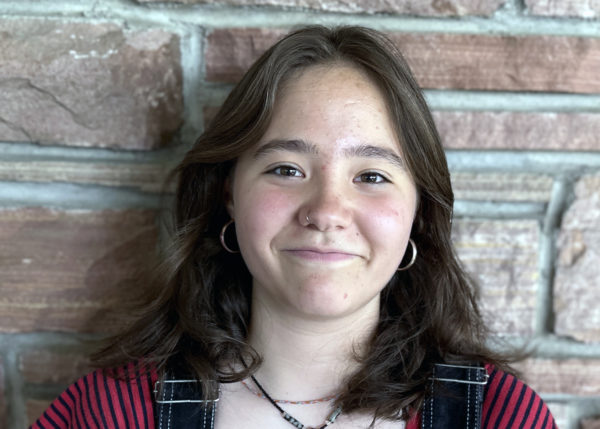 Jules Conners, Editor-in-Chief
This year, Jules Conners is an editor-in-chief of The Owl and a junior at Boulder High School. While not writing scathing and scandalous articles about composting, Jules spends the majority of her time on the basketball court playing alongside her all-star teammates. Jules participates in technical theater and is Head of Front of House for Troupe 60. She spends the rest of her free time creating art galleries for the Boulder Museum of Contemporary Art. Jules has changed so much over her past two years at Boulder High; most notably, she now prefers green grapes over red ones. As her second year at The Owl kicks off, Jules' biggest goal is to positively impact the Boulder High Community through...