Spring's Ultimate Sport
Spring is upon us; snow is melting, students count down the days left in the year, and spring sports, including ultimate frisbee, are kicking off their seasons once more. Beginning next week, the spring ultimate frisbee teams, Flower Power and Wave, will play games about once a week against other Colorado high school teams, including Fairview and Monarch, with the occasional tournament sprinkled in. 
Historically, our ultimate frisbee teams have been successful in competition, and this season is shaping up to be no different. The girls' team, Flower Power, under the leadership of coaches Alexia McCaskill and Joe Curtis, along with captains Lily Honess, Mary Smith, and Katelyn Love, recently won a scrimmage against their Fairview counterparts, 9 to 4, a promising start to what will hopefully prove a similarly victorious season.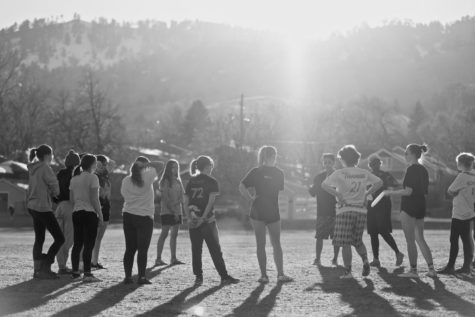 The team is also looking forward to tournaments, an bracketed event during which several games are played over the course of a weekend against teams from all over the state. Boulder is known to perform well at these competitions, and are often recipients of the Spirit Award, which, according to Mary Smith '22,  is "essentially an award for the team who knows the rules best in the league and is the best to play against in terms of fairness, knowledge of the rules, and sportsmanship." But despite their successes, the competition involved in Ultimate Frisbee is secondary to the community bond that is formed among the teams.
Zoe Heart, '22, describes this community as "cult-like in a good way. Very supportive, very nerdy about Ultimate." The team is also incredibly welcoming. Although the teams divide after the fall season, Flower Power is open to all womxn (including any non-binary players who wish to play) and although the Wave team consists mostly of men, it is open to any and all. Furthermore, there are no restrictions based on skill level – one only needs a passion for the sport to be welcomed. As Heart puts it, "When I meet someone who plays frisbee it's instant friendship, no further information needed." It seems to be agreed on throughout the team that anyone interested should join, and that the diversity that can be found in frisbee is one of the best aspects of the sport.
With success and sportsmanship in and out of play, Ultimate Frisbee truly is the whole package when it comes to spring sports. 
Leave a Comment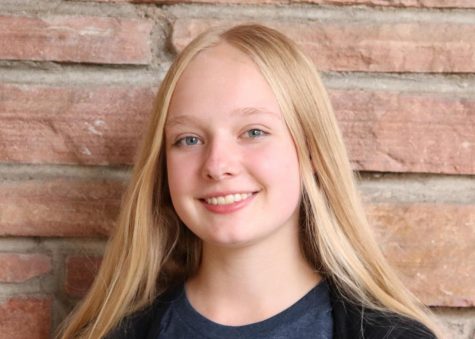 Clara Thomas, Arts & Entertainment Editor
Clara Thomas is a senior at Boulder High, and she's excited to be a part of the Owl again. She hopes to bring a love of writing, as well as a passion for the arts, to the newspaper. Said passion is apparent in her activities outside of school, which include ballet, violin, and art. In the little free time she has, she enjoys reading, getting tea with friends, researching any topic that interests her, and listening to music or audiobooks while playing unhealthy amounts of solitaire. While she believes no fruit could compare to raspberries, in a life-or-death situation she would choose green grapes over purple.