BVSD Rescinds Mask Mandates
On Monday, February 14th, the Boulder County Board of Health voted to end the mask mandate from September 3rd, 2021. The rescinded order will go into effect in Boulder County on Friday, February 18th at 5 PM. 
Boulder Valley School District followed suit on Tuesday and will lift the mask mandate in its buildings on Friday at 5 PM, too. This means that when students return to school Tuesday, February 22nd they will not be required to wear a mask. Though the public health orders will end, BVSD's "public health partners are still strongly recommending a layered strategy to prevent the spread of COVID-19," according to the press release. 
Boulder County's transmission rate is currently 8.66%, which the CDC categorizes as high. Boulder County Public Health recommended "schools, child care facilities and youth activity providers to enact their own indoor mask policies." 
At the Boulder County Board of Health meeting, a number of residents made public comments about the negative impact masks have had on early childhood development. Ryan Conrad, a BVSD teacher, said "[He has] seen firsthand the harmful effects the pandemic related restrictions have wrought on our young people." Conrad added that "in our schools and classrooms we are seeing an increased amount of kids struggling with mental health problems, behavioral challenges and social isolation."  
Many parents also discussed the impacts they've seen in their children.  Layla Young has two children and shared that she thinks the mandate "is detrimental, especially to groups of children who have been forgotten in pandemic policies." The overwhelming majority of community members at the meeting shared their hope for the mandate to be overturned. 
Though many are excited about the lifting of the mandate, we as a school community must remember to respect each individual's decision come next week. Every person's circumstances and level of risk is different. We are still in a pandemic that is taking lives daily, especially those who are immunocompromised and elderly. Regardless of where you stand on the topic, it's crucial to be considerate about your peers' decision in this next stage of pandemic schooling. 
Leave a Comment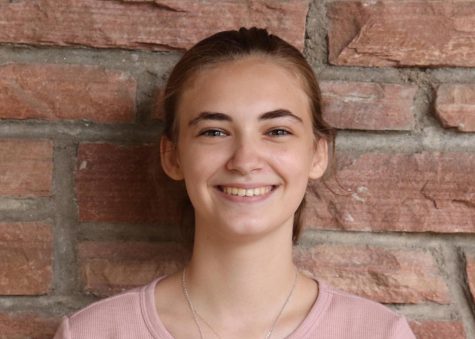 Annika Bjorklund, Editor-in-chief
Annika is a senior at Boulder High this year. Though this is her first year with The Owl, she has long enjoyed writing and previously worked with other school publications. In her spare time, you can find Annika at the ice rink skating or hiking around Boulder. You may also find Annika watching Criminal Minds on Netflix, or cooking mac and cheese. If she had to choose a type of grape to go along with her mac and cheese, she would choose green grapes, although as a child she would have chosen purple grapes. After high school, Annika is planning on heading to college (no, she doesn't know what she wants to study yet). Annika can't wait to begin writing articles and is excited for the coming...