The Best Album of 2021
The week of August 29th was monumental for music in 2021. For one, both Drake and Ye (formerly Kanye West), two of the biggest artists in music, released albums. But Ye's Donda and Drake's Certified Lover Boy were hyped up even more by the drama surrounding the albums and the artists themselves. The two rappers had planned for their albums to be released within the same week, to see who's work would be crowned the winner by the general public, all for the sake of continuing the pathetic beef that they had been going at for a decade. But when the albums actually hit, nothing really lived up to expectations.  Lover Boy was standard Drake fare, an hour and a half of boasting and complaining over bland, lifeless beats loaded with features from the biggest rappers in the business as a way to make up for the music's total lack of substance. And while Donda was a solid intertwining of Ye's thoughts on God and family that featured several fantastic songs, it also had just as many that were boring or underproduced. But the real champion of the competition was not an album by Ye, or Drake, or any other major rapper. The best album to come out in the week of August 29th, and 2021 as a whole, is the beautiful, personal, heartbreaking, awe-inspiring fourth album from English rapper Little Simz, Sometimes I Might Be Introvert. 
Little Simz is not a new force in the rap game, nor was she unknown before the release of Sometimes I Might Be Introvert. Simz had been making music since 2014, gaining attention in the underground with a consistent stream of quality albums and EP's, though it was her fantastic 2019 project Grey Area and the surprisingly popular single "Venom" that gained the English rapper significant mainstream attention. Though as amazing as Grey Area is, it is held back from perfection by the fact that the songs aren't revolutionary in their production or structure. But it is there that Sometimes I Might Be Introvert is significant. Little Simz's latest album somehow manages to improve on the few faults that Grey Area had, all while being double the length, and a loose concept album at that. 
The production choices on SIMBI are mind-blowing, from the actual orchestra backing the epic opening track "Introvert" to the live drums jamming along to Simz's insane flow on "Standing Ovation", or the sudden switch to drill on "Rollin' Stone" followed by a synthpop track on "Protect My Energy", all while staying completely cohesive. And just like on Grey Area, Little Simz's rapping is consistently top-tier, never faltering for even a moment, even when discussing difficult topics such as her toxic relationship with her father. Yet SIMBI shines in comparison to Grey Area not because of Simz's rapping abilities, but because of how they are used. Grey Area was simply a collection of consistently fantastic songs, nothing more, nothing less. But SIMBI is an experience, an epic adventure through the mind of an introvert who has so much to say but can't due to that very introversion. By the time the closing track is playing, one feels like they're in a completely different place than where they began. This is complemented by the album's massive presentation, ranging from the horn sections backing several of the songs to the interludes that sound straight out of a fairy tale where Simz seems to talk to her conscience about the various issues that plague her.
SIMBI is Simz's first step in the mainstream, and what an introduction it is. With the release of Sometimes I Might Be Introvert, Little Simz has established herself as one of modern music's greatest artists, a talent who can create art that is uplifting, powerful, and personal all at once, while not conforming to the mainstream. And from the epic opening horns of "Introvert" to the bittersweet final seconds of closing track "Miss Understood", Little Simz has made an album that will leave its mark on hip-hop history, forever. Sometimes I Might Be Introvert is a masterpiece and the best album of 2021.
Leave a Comment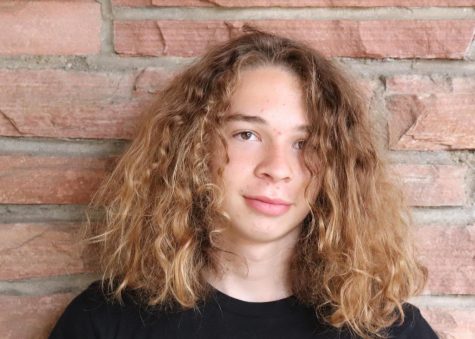 Lucca Swain, Staff writer
Lucca Swain is a writer at The Owl in his junior year and is in his second year of working for The Owl. He joined The Owl with the intention of writing interesting stories that would expose readers to new content and ideas, and he is excited to continue that effort while simultaneously searching for more to write about. He writes about anything that he finds interesting, but his favorite topics are music and film. Lucca believes that there is a magnitude of fantastic and peculiar art that most people haven't been exposed to, and believes that journalism is the perfect platform to expose people to the wonderful and the avant-garde.

In his free time, Lucca enjoys exercising, playing video...