Upcoming Colorado Ski Season
Ski season. When it comes to choosing a mountain to ski at, the task becomes even more daunting – especially in the Rocky Mountains. Each person has their preferences for the terrain, whether moguls, trees, or groomers (and let's not forget this depends on ability). For me, the teetering around which resort to go to, the availability of transportation, and the cost all play a significant role in the way I approach the slope, but ultimately the experience is all that matters. When you've found the perfect run and weave through snow-speckled trees as if floating- that is when everything falls into place. 
Though Boulder isn't a ski town, with eight-world class ski resorts within a two-hour drive Boulder High has nothing but enthusiasm regarding the upcoming season. A healthy dose of bias has influenced my resort recommendations throughout the years, though everyone has the right to their favorite mountain(s). In no particular order is this list compiled, more of an ode to some of the great skiing I've experienced.
(Five recommendations from your friendly Owl representative)
Aspen – When it comes to seasonal skiing, Aspen will be a high climber in popularity.

The expansive terrain at Aspen Snowmass comprises four distinct ski areas: Snowmass, Buttermilk, Aspen Highlands, and Aspen Mountain. With The local RFTA bus system,  a regular shuttle operates accessible routes between the four ski resorts.

The average annual snowfall stands at around 170 inches, with the four mountains capable of holding deep snowpacks all winter long, relatively low crowds, and the ability to pick where you ski based on which mountain has the best new snow. 

Steamboat –

Steamboat Ski Resort is a premier ski destination famous for its Champagne Powder. The mountain is also known for its unique aspen glades, offering up some of the best tree skiing in North America. Simply Steamboat states that "

Over 40% of the 2965 acres on the Steamboat ski mountain is rated as "more difficult" and the familiar blue square can be spotted just about everywhere

." Though a famous mountain for families, multiple out-back runs allow even the most skilled skiers a fantastic terrain. Personal favorites include Chute 1, Royal Flush, and the milder One/Two O'Clock runs will enable a sense of experimental playfulness.  

Copper –

The terrain is well-distributed, with the mountain naturally split into three sections, advanced, intermediate, and beginner terrain. Copper is one of the few ski areas in Colorado that offers nearly 360-degree skiing via three separate peaks: Union Peak, Copper Mountain, and Tucker Mountain. This unique abundance of orientations allows skiers to take laps in the sun or move to the shade of the mountain's north-facing aspects to find leftover powder from the last storm. 

Telluride –

Telluride stands out for its stunning scenery and Wild West town. Although the terrain is varied, its intense chutes and bowls are worth noting for the advanced. Exploring the shops and eateries in the former mining town are also a vital part of the experience. Relative to most Colorado resorts, it's difficult to reach from Boulder, but this means there are fewer crowds.

Breckenridge –

187 trails spread across the five peaks of Breckenridge, making for some of the best slopes in Colorado. Also, it's the home to North America's highest chairlift, the Imperial Express Super Chair at 12,840 ft! The ski resort has an unusually high base elevation at 9,600 ft which makes for good quality snow. Just beware altitude sickness is a thing here—an exceptional area for groomers, award-winning terrain parks, and powder-filled bowls.
Leave a Comment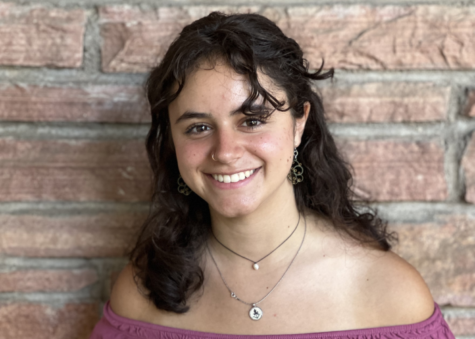 Leah Frankel, Arts & Entertainment Editor
Leah Frankel is the Arts & Entertainment editor for The Owl and a senior at Boulder High School. Outside the bustling atmosphere of the newspaper room, she co-leads Navig8 at the Boulder JCC and volunteers at their Milk & Honey Farm. She's a returning fellow at Kol Koleinu, a national Jewish-feminist group moving towards social work. Leah is a middle child of three girls and has been interested in both social justice issues and writing from a young age. In her free time, she loves to sing Ella Fitzgerald, paint, read at her cabin in Rocky Mountain National Park, hike with friends, and listen to a wide range of music! "I'm solidifying a real community here at The Owl. I can share...