The Homeless in Boulder
There are an estimated 580,466 homeless people (2020) nationwide because of the lack of affordable housing, unemployment, poverty, mental illness, the lack of needed services, and the substance abuse that exists in our country. In Boulder County, the homeless population as of January is 689 people, about 0.03% of Boulder, and it doesn't take statistics to see that the homeless population has increased alarmingly. Our own Boulder Creek has been overtaken by encampments of the homeless population, raising the question, where did this population come from, and is our community as safe as it once was?
Like most homeless people across the country, our unhoused population consists of people who have faced challenges that have hindered their ability to work. The Boulder Shelter has been recognized by several news sources for its helping efforts and comfortable spaces. Just last year, the shelter could find housing for 108 people living at the shelter. Boulder City spent nearly $4 million on Homelessness last year, and their homeless strategy, implemented in 2017, increases access to programs and services while also expanding avenues to permanent housing. Since its implementation, over 1,100 people have been able to get out of homelessness in Boulder (July 2021). Each year, 1,200 different adults come to the shelter as a last resort so they can get a new start. The shelter helps those who want to be helped. 
To receive help, residents must abide by specific guidelines such as staying sober. Drug abuse is a considerable problem among our homeless population, so this rule limits many. Another reason we have many on the streets despite our shelter's efforts is that the shelter is only available to locals from Longmont to Boulder. Those who hear about the shelter's rehabilitation programs and great living conditions frequently make their way to our county, only to be turned away. Failure to meet the shelter's expectations even if you're accepted will result in expulsion and a ban from the shelter's resources. In addition to the limited group that can stay at the shelter, they also have a maximum accommodation capacity of 160 people, leaving many to sleep on the streets. What is unique about the Boulder shelter is that it is not a permanent shelter for its residents but is a housing-focused shelter. It helps people with one condition: they will be long-term residents of the county and want to be rehabilitated. 
Boulder's problem with homelessness stems from the various encampments spread out in Boulder and the crime rates. Although there hasn't been much correlation between homelessness and crime, the Boulder Police's 2020 crime data shows that out of the 490 serious offenders over the past year, 36% were unhoused people. As for the encampments that have infiltrated most of our public and recreational spaces, the city spent $170,000 last year to clear out 250 encampments and their remnants, including"drugs, human waste, and propane tanks" along with hypodermic needles. Most people are concerned about the "failure" of resources provided and accuse the city of feeding the addiction, which keeps folks lingering in the town while the goal is to be a "one-stop-shop" and help them relocate. 
Due to these issues, a group called Safer Boulder emerged whose goal was to "advocate for public safety." Supporters of the initiative were the "silent majority" of Boulder, who felt the city was no longer safe and did not feel supported by officials in their sentiment. At the same time, the opposers viewed the organization as "bigoted and largely privileged homeowners who do not care what happens to unhoused people" (Boulder Weekly). Evidence of this being the original intent of Safer Boulder members was leaked earlier this fall when a private Slack chat was spread on a website called Safer Leaks, revealing cruel comments about the removal of the homeless. Safer Boulder created a petition which has garnered over 9,000+ signatures to help create a "safer Boulder." 
While Boulder remains divided over a solution to the issue, most agree that the city is responsible for what happens next. While there may be many pushbacks and petitions for change, the problem will not just disappear. A moral course of action for the city is still yet to come into play, and until then, we shall see if Boulder county residents can remain diplomatic about their beliefs as tensions build.
Leave a Comment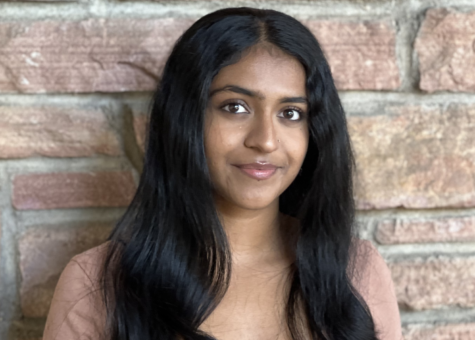 Saisree Kumar, Features & Insights Editor
Saisree is a senior who enjoys interviewing and featuring people at any chance. Since the age of 10, when she wrote an article about Will Smith using a discussion that had never happened, she knew she eventually wanted to interview people. Apart from Newspaper, Saisree enjoys taking contesting courses that she prays she will do well in just for a challenge. She is particularly interested in biotechnology and how it will either benefit or end the human race. She is an artistic person, very much in tune with her culture, and does Indian classical dance, violin, and vocals. To power the force Saisree attempts to be, she relies solely on purple grapes because they are higher in antioxidants and protect...