Trader Joe's Fall Food Reviews
Autumn soup
I had high hopes for this festive soup.With a tomato base, as well as pumpkin and butternut squash, how could I not fall in love with this soup? After trying to open the soup jar for about a week, the anticipation was high and I was excited to finally try this soup. However, after the first bite, my soul felt heavy, my heart: sad. While the soup had a lovely consistency made up of perfectly sized vegetable chunks and smooth soup base, the level of salt was extreme. Overall, the sodium ruined the soup for me.
Pumpkin crisps: Every year, I am always pleased with the festive fall cracker and crisp collection. These pumpkin crisps are truly the perfect addition to any autumn charcuterie board. The strong pumpkin flavor is offset by the sweet and tart cranberries, making these a perfect vessel for cheese. They are not too crunchy, making it easy to keep reaching for another one. I find that they pair especially well with the double creme brie. 
Butternut squash mac and cheese
At first glance, butternut squash and mac and cheese seem like an off putting combination. Despite the combination of blended vegetable and cheesy noodles, these elements actually complimented each other perfectly. The squash worked to help cut the savory elements of the cheese, and additionally autumnal spices added depth to the flavor profile. Just make sure not to overcook the dish in the microwave. 
Pumpkin jojos
These cookies definitely do not disappoint, especially after the high impression left by the delicious original JoJo's. With spices like cinnamon and nutmeg, remind me of a piece of pumpkin bread in cookie form. The mildly sweet creme center is the perfect addition. 
Room Spray
While you may not be the person to see a room spray and immediately reach for it in glee, I certainly am. As soon as I saw this autumn room spray, I knew that it was something I had to have. With notes of mandarin orange, nutmeg, and cloves, the mixture is a refreshing combination that leaves a room smelling like a warm cut of a holiday tea. 
Pumpkin Ravioli
The idea of pumpkin ravioli is rather off putting, but Trader Joe's pulls it off. I've been purchasing this item for years and am never disappointed. The pumpkin flavor comes through in the filling, but isn't overpowering. I recommend melting some butter with pecans to drizzle on the ravioli. My favorite part about this dish, however, is how fast and easy it is to make. It requires almost no thought and within 15 minutes, I'm sitting down for a nice meal. 
Pumpkin Bread
Trader Joe's pumpkin bread is a classic. The scent of pumpkin wafting from my oven is a friendly reminder that fall is here. My favorite part about the bread is the perfect balance between the bready softness in the center and the crisp crust on the outside. I grab a slice on my way out the door every morning. Breakfast is the most important part of the day and this pumpkin bread is certainly the right way to start. 
Leave a Comment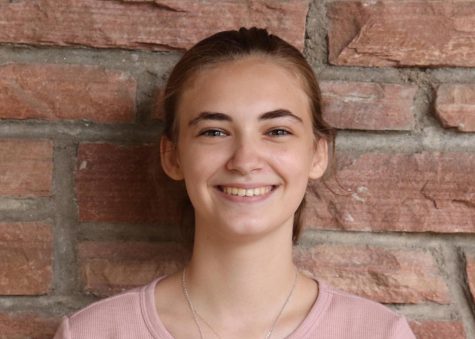 Annika Bjorklund, Editor-in-chief
Annika is a senior at Boulder High this year. Though this is her first year with The Owl, she has long enjoyed writing and previously worked with other school publications. In her spare time, you can find Annika at the ice rink skating or hiking around Boulder. You may also find Annika watching Criminal Minds on Netflix, or cooking mac and cheese. If she had to choose a type of grape to go along with her mac and cheese, she would choose green grapes, although as a child she would have chosen purple grapes. After high school, Annika is planning on heading to college (no, she doesn't know what she wants to study yet). Annika can't wait to begin writing articles and is excited for the coming...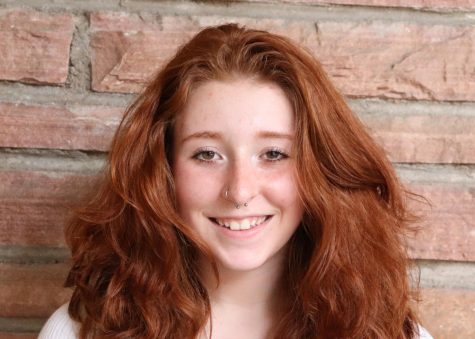 Alexa Dembo, Editor-in-chief
Lex Dembo is a staff writer for the second year and a newly appointed Arts and Entertainment Editor. She loves to cook and bake, especially all kinds of soup. In her spare time, she likes to read and play video games. Minecraft, in particular, is currently her most favored game. Hiking, mountain biking, and other various outdoor activities are also something that she enjoys. She also has lots of pets, including four cats and a snake. Although she loves science and wishes to pursue a career in this field, she still loves journalism and history. Lex is also a part of the BHS swim and dive team and does makeup for Troupe 60. She is very passionate about politics and all of the prevalent issues that...