Cane's Fried Chicken: A Review
Rating Boulder's newest trendy lunch spot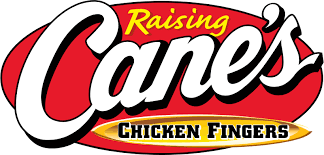 While there are many restaurants that Boulder High students can attend during lunch, there have always been specific restaurants that student chooses to go to, even if that means driving quite far away. Up until recently, one of the main hotspots for students to eat at was the Chick-Fil-A on Coalton Road in Superior. Unfortunately for many devout Chick-Fil-A lovers, this location has been under renovation for some time now. This means that kids are feeling the need to get their fried chicken fix from somewhere else… enter Raising Cane's Fried Chicken.
Raising Cane's has become unprecedentedly popular in the past few months, having many students make the roughly 30-minute drive to Westminster just to get their chicken. Of course, with all the hype, I had to try it out.
When you order at Cane's, you would usually get a box that comes with either three, four or five chicken tenders, crinkle-cut fries, and a piece of their Texas toast. So of course, to review the food properly, I ordered one of these classic boxes. 
The service was very prompt, and I was eating my food about 5 minutes after ordering. The first bite of the chicken was very good, and it was possibly the best fast-food chicken that I have had before. The fries were also very good and complimented the chicken very nicely, but they were inoffensive and forgettable enough to make sure not to steal focus from the main event. My favorite part of the meal, though, was definitely the Texas toast. The buttery goodness melted in my mouth, and the toast was perfectly crunchy on the outside but soft in the middle. The toast was definitely a show stopper and would make me want to drive all that way again, just for another crunchy bite. 
I would rate Cane's a 9/10, only deducting one point because of its remote location in relation to Boulder High. I highly recommend trying out Cane's and seeing if it is for you, but make sure you go there hungry because the portion sizes are generous.