Students Strike and Sit-In Against Climate Change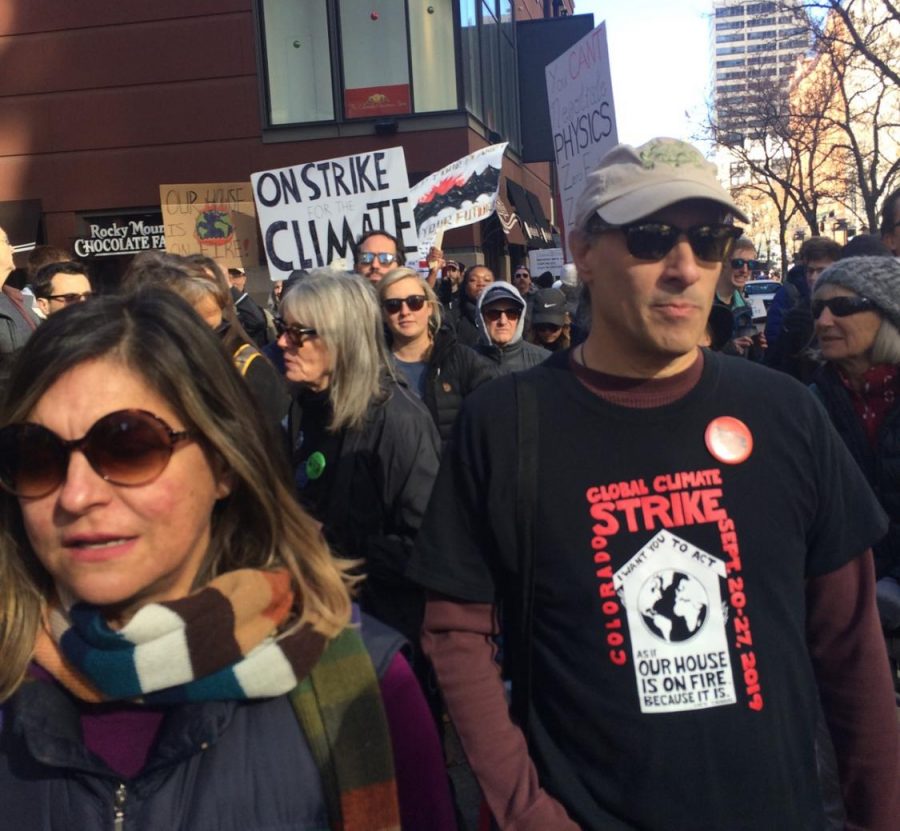 DENVER, Col., Dec. 6—Four Boulder High students staged a sit-in at the Capitol building today, alongside over a dozen members of the Sunrise Movement, a youth climate activism group. 
Protestors moved into Governor Jared Polis's office at around 2:00 p.m., citing his failure to address a list of demands that the Sunrise Movement delivered to him after their September strike.
The demonstration occurred almost directly after the youth-organized climate strike and the following rally, both of which took place at the Capitol. Although both rally and march drew a much smaller crowd than Denver saw at its September mass climate strike, the crowds were no less passionate, urging onlookers to join the march.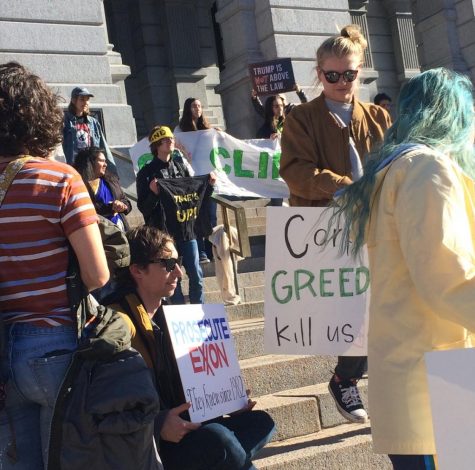 Among the speakers at the rally were eight-year-old Madhvi Chitoor, a self-proclaimed "No Styrofoam Ninja" and Dr. Maria Michael, a Native rights activist and spiritual healer. Speakers focused primarily on the 2020 election and advocating for the Green New Deal, a proposed piece of legislation that aims to address both climate change and economic inequality.
In comparison to the preceding demonstrations, the sit-in was much more private. Said 17-year-old Boulder High student Ellory Boyd, "[T]he negative health effects of exposure to fracking can occur well beyond the current mandated setbacks. This is climate change, and it's happening right now. We aren't just fighting for a future with clean air and clean water; we're fighting for our lives, our health, and our safety right now."
All demonstrators left the Capitol building before closing at 5 p.m. Jared Polis did not make an appearance, but Sunrise coordinators did manage to schedule a meeting for Monday.