Letters of Hope: A New Club's Mission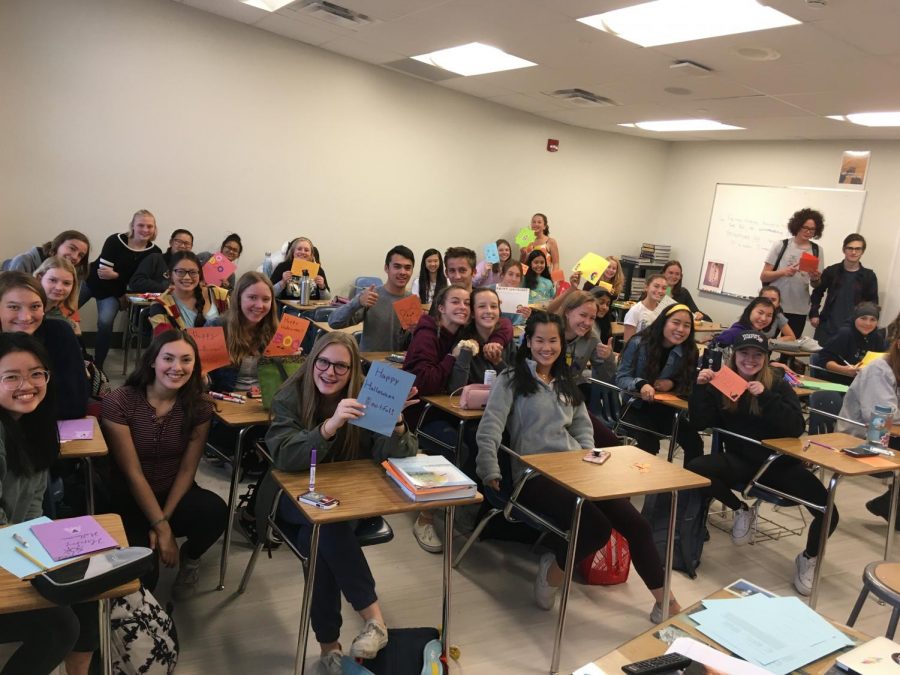 There's a new club at Boulder High that has flown somewhat under the radar for a few weeks but is gradually growing and gaining popularity. The Pen-to-Heart Club, started by juniors Charlotte Gorgemans, Ava Benjamin and Alyssa Lee, is a service club where Boulder High students can write letters to children in local hospitals. Although it started out as a service project for their AP English Language & Composition class taught by Ms. Taylor, it has now grown into a club with over 45 members!
The idea came to the three juniors as they were scrolling through example projects on the AP website. They knew they wanted to do something with kids, and they are all interested in the medical field, so the idea seemed like a perfect fit. They are now sending letters to the Children's Hospital North Campus in Broomfield as well as St. Jude Children's hospitals in Baton Rouge and Tulsa, and they are also in contact with a center in the Boston Children's Hospital that specializes in rare blood disorders. 
As for their reasons for starting the club, Gorgemans revealed, "We really wanted to have an impact on the kids and really wanted to be there for them and let them know that people like high school students care about them." Additionally, Benjamin explained that they wanted to "create a social justice club at Boulder High for the service project." All three of the club's founders shared the same hope that the letters will bring a spark of joy into these kids' lives and provide a moment of happiness during their stay at the hospital. 
While the main focus is on positively impacting the lives of the children the club is writing letters to, the co-presidents are also hoping the club members benefit, too. "I hope that we will be able to make a strong connection between the kids in the hospitals and the kids in the club and get them to have a relationship that maybe they will get to take outside of the club too," Lee explained in regards to her dreams for the club. "I hope that [BHS Students] will be happy that they were able to positively affect the lives of the kids in the hospitals," she continued. Benjamin provided more concrete goals for the club, mentioning how she wants to eventually set up individual pen pals to foster these strong relationships. They are also looking to expand internationally and are communicating with medical centers in Argentina, South Africa and France. 
With all the colored pencils, paper, stickers and markers needed to make a high-quality card, it is no wonder that the club will need funding in order to continue. "We are still kind of working on that," Lee stated in response to a question about how they are funding the club.  "So far we've just had some people and ourselves bring the supplies every time and we have one friend who has brought in a bunch of supplies which has been amazing. We are going to come up with fundraisers like bake sales or having a restaurant sponsor us, and we've also been calling a bunch of the stores around Boulder to try to get them to donate supplies." As for getting the word out, they have created an active Instagram account for the club and are working on some PTV ads to air in the next few weeks.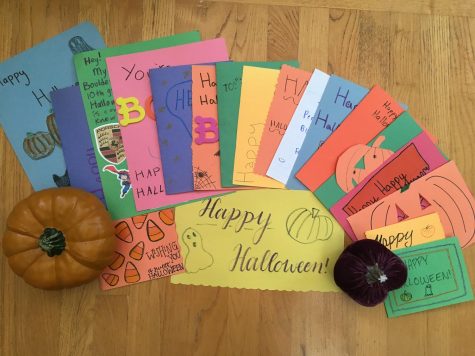 This club already is gaining a strong following of students at Boulder High, but they are still looking for new members to join! If you are interested in making an impact on the lives of children in the community, the club meets during common lunch on Thursdays in room 3308. Also, be sure to check out their Instagram @pen.to.heart for updates!