Class Time Daydreams
It's no secret that school can be ridiculously boring. Long lectures, miserable socratic seminars-that one kid talking the whole time- and review time without music, or some kind of distraction is depressingly dull. With the phone and music ban in most classes, students must resort to coming up with their own distractions. Daydreams. 
Boulder High's open campus allows us to experience not only some delicious food but also some very Boulder encounters like getting chased by a random dude on an electric bike and getting yelled at by that same dude the next day. Many students look forward to these lunchtime excursions rather than listening to their history teacher explain World War 1 to the class for the fifth time. Food was a common theme. "In math, I couldn't stop thinking about fried chicken," Valerie Bachrach '26 explained. "I think about food, what I'm going to do and who I'm going to see later." Raven Servetar '25 elucidated. The table agreed and then went back to eating, clearly making up for lost time.
Netflix is restricted in (most) classes, so we have to find other ways to reminisce about the killer episode of Sophia the First. Jacquie Shires '26 claims, "I usually just think about whatever show I'm watching, just mentally reviewing the episodes." Solid, many of us do the same, Aura Charnick '26 agreed, stating "I subconsciously insert myself into everything I watch." Murmurs of agreement and "as you should" rang out after her statement. Slay y'all, creativity is going to keep you from dropping every future math class you take, keep it up! 
The World Cup ending in late December forced many of us back into hibernation. Four more years of sadness and boredom until we see our favorite footballers hash it out on the fields once more. November through December, the Cup was a perfect distraction- instead of doing chemistry labs we could watch Neymar get absolutely domed by Serbia. Without this entertainment, once more we must rely on daydreams ."I daydream about being in the World Cup" Ava Priest '24 said, adding "Or sometimes floating out in space." 
Sadly, not everyone can be creative in a pinch; stress, hot gossip, and graffiti happening right in front of our eyes is distracting. Many students claimed they just disassociate- clear their heads until the mind-numbing nightmare that is block day lectures finishes. Elizabeth Gatten '24 was eager to be interviewed, practically chasing me down the hallway to express her opinion. She showed me a video from Kung Fu Panda, "Quit. Don't Quit. Noodles." Is it worrying that this is the most common way kids deal with stress and boredom? Probably. But a few minutes of joy in class is important. 
Obviously, most of us would prefer to be doing something a lot more exciting rather than listening to our teachers drone on and on about what seems to be entirely unimportant, but we all do need education-driving around Boulder for a little bit will prove that. For right now, daydreaming in class will have to do.
Leave a Comment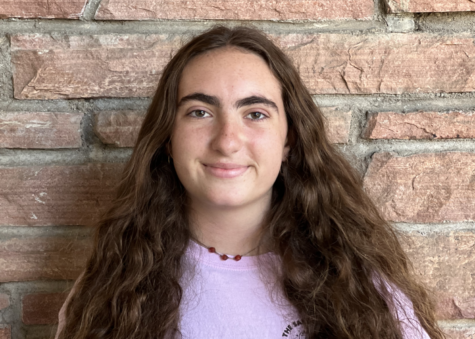 Madelyn Barnes, Staff Writer
Madelyn Barnes is unfortunately not a senior and has to suffer through two more years of high school. She wound up on The Owl staff by chance but is glad she's here now. She has always liked reading and writing but just not in a school setting. She is not looking forward to the rest of her junior year but will suck it up. In her free time, she likes to hike and swim with her dog. She was manhandled into joining FBLA last year and is now going back for a second go. Madelyn had a situation with a purple grape as a youngin' so she swears by green grapes and will eat the ever-living crap out of them. Madelyn ain't college material and suffers from chronic back and hip pain, so plans to retire...