Should You Go Greek?
The fraternity or sorority experience is an iconic right-of-passage for many college students. As many seniors leave Boulder High for college, this topic becomes more and more relevant. 
When joining a sorority or fraternity students have to go through a part of the pledging process called "rush". This process is meant to orient students to Greek life at their college. Rush can be in the form of social events, such as parties.
Fraternity Rush can be dangerous, this has been seen over and over, and hazing is a big problem in the sorority and fraternity scene. Hazing is defined by Colorado University as, "Any action or situation that recklessly or intentionally endangers the health, safety or welfare of an individual for the purpose of initiation, participation, admission into or affiliation with any organization at the university." CU has a "Don't Ignore it" website where you can report hazing or other "abusive conduct" on campus. 
Danny Santulli experienced the worst of hazing as a freshman at the University of Missouri in 2021, "an unresponsive Santulli was brought in a fraternity member's car to MU Hospital, where he had to be resuscitated. His blood-alcohol level was .486 after drinking three-fourths of a bottle of vodka. The hazing event had required he drink the entire bottle." Says the Columbia Daily Tribune. 
Danny is now unable to see, walk or talk due to his severe alcohol poisoning. The consequences of rush are typically caused by peer pressure. For most students college is their first time away from home, and this can cause chaos and creates an often unstable social environment that can become dangerous if not controlled.
The blatant disregard for human life shown by many constituents of this fraternity, which entirely re-wrote Danny's future, created a whirlwind of legal proceedings, news and media coverage, and university involvement. This should be a cause for concern for any student going to college. 
All sorts of awful things can happen at rush but that doesn't mean that the entirety of sororities and fraternities are bad, sometimes they can do good. 
Joining a sorority or fraternity can instill powerful relationships and forge alliances in unlikely places. Sororities and Fraternities can create communities among people who would otherwise be polarized. Looking beyond these apparent defects of the Fraternity and Sorority process, there are many pros. Fraternities and Sororities, at the foundation, are all about networking. 
Abigail Senuick-White '25 says she would consider joining a sorority, "It would be a cool community, like Legally Blonde." Legally Blonde is a film released in 2001 that follows a sorority girl, who gets broken up with by her Harvard boyfriend. By the end of the movie Elle Woods, played by Reese Witherspoon, is a girl-bossing, pink-wearing, prospective lawyer. In Legally Blonde, Elle Woods is a Delta Nu, although the community of Delta Nu was chaotic, it was still a strong community. 
In comparison, Ella Gibney and Danielle Pottratz '26 would not join a sorority. Gibney says, "I feel like they're kinda overrated." 
The Los Angeles Times, in January 2022, published an article written by Colleen Shalby, titled, "USC fraternity parties can return, but with guards near bedrooms to prevent sexual assault," the title alone makes one nervous, "The university received six reports of students alleging they had been drugged at Sigma Nu on Sept. 24, and one women alleged she had been sexually assaulted. Eight additional reports of sexual assault and seven reports of drugging taking place at various times, some allegedly involving other unnamed fraternities were also reported, according to crime logs from the USC Department of Public Safety." Writes Shalby. 
Greek life can build a significant community in schools,  "In fact, at some universities, where anywhere between 50–80% of the student population is affiliated with a house, going Greek may even feel like a cultural requirement." Says The Best Schools.org. 
There are many pros and cons of joining a sorority or fraternity and it is a big choice that's not to be taken lightly. There is a possibility of substantial danger, but there are also lots of great opportunities. Fraternities and Sororities need some form of control or containment to make them safer. Going Greek is not for everyone, but for some, it's a community that can open doors to new possibilities.
Leave a Comment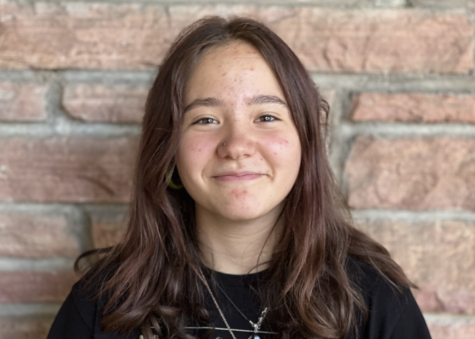 Jules Conners, News Editor
Jules Conners is a sophomore at Boulder High and despite being new to The Owl, is very passionate about journalism. In her free time, she plays basketball for Boulder High alongside her all-star teammates. In addition, she is the front-of-house co-head for the theater department and participates in the art club. Jules refuses to learn how to drive and refuses to eat green grapes. Her dream job is to be a photojournalist for National Geographic because of her passion for photography. A picture speaks 1,000 words! She also loves to express herself through writing and is excited about this opportunity with The Owl!