Flower Power: A Community of Respect and Friendship
One of the most underappreciated sports at Boulder High is Ultimate Frisbee, and most students typically overlook one of our Ultimate Frisbee teams, BHS' very own: Flower Power! Coached by Alexia McCaskill, Flower Power is welcome to anyone female or nonbinary who is interested in frisbee or is just looking for a good opportunity to have fun and make new friends.
As someone who doesn't know much about frisbee, I decided to ask the experts some questions. On February 27th, I went to a Flower Power practice. And although I was skeptical at first, I quickly realized that this practice was not going to be as easy as I once thought. 
In 1968, Ultimate Frisbee was invented at Columbia High School in New Jersey and the game soon spread around the country, as the sport became more popular, teams started to pop up worldwide. Ultimate Frisbee is exactly what it sounds like: extreme frisbee. From experience, this is not just chucking a disc from one player to another. This is a tremendously challenging sport that requires agility, coordination and hard work. 
Flower Power practice starts with warmups, then a quick circle-up. The rest of the practice includes various drills and plays. As it started to grow colder, we started to scrimmage. Although I was not a quick learner of the sport, every player was patient and extremely helpful. 
Julia Salomone '25, claims her favorite part of Flower Power is that "everyone is just super supportive and it's a great community, and we all push each other to work hard." That motivation and hard work pay off, as in 2017 and 2018 Flower Power won the USA Ultimate's Colorado State Championship.
"Flower Power's Girls Division's peer teams have voted "FlowPow" as the winner of the Spirit of the Game award at the State Champions over 7 times, most recently in Spring 2022," according to Boulder High's Ultimate Frisbee website. This title is awarded to a team that truly represents respect, compassion and fairness. 
Team Captain Bridget Lochead '23, says, "my favorite part of ultimate has to be the people. It's not a huge team so we all get to know our teammates super well and it's so fun to be able to spend time with people from all grades who you wouldn't know otherwise." 
Salomone talks about the future of Flower Power, "having new people come in and be able to join our great community, and just having a great time and progressing." 
Although they may be small in numbers, this team has created an undeniable source for good. This wholesome team has created a welcoming community of athletes that fosters feelings of confidence, safety, and respect. All in all, Ultimate Frisbee is a sport that I believe everyone should try at least once, if not for the exercise, then for the fantastic community of people that are so committed to this awesome game.
Leave a Comment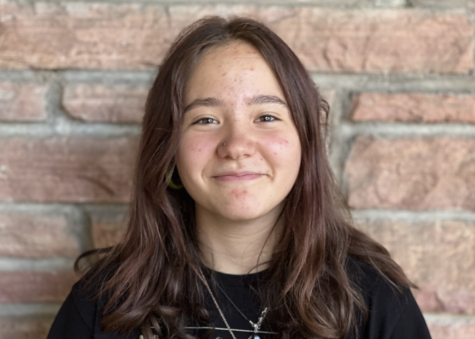 Jules Conners, News Editor
Jules Conners is a sophomore at Boulder High and despite being new to The Owl, is very passionate about journalism. In her free time, she plays basketball for Boulder High alongside her all-star teammates. In addition, she is the front-of-house co-head for the theater department and participates in the art club. Jules refuses to learn how to drive and refuses to eat green grapes. Her dream job is to be a photojournalist for National Geographic because of her passion for photography. A picture speaks 1,000 words! She also loves to express herself through writing and is excited about this opportunity with The Owl!