The Best Album of 2022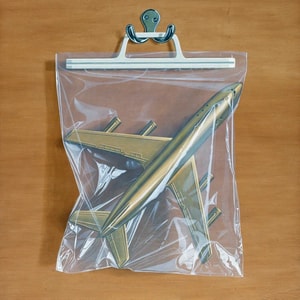 When UK rock band Black Country, New Road released their second album Ants From Up There this past February, it was met with rave reviews from critics and fans, who called it an instant classic, a generation-defining accomplishment, and one of the best releases of the year, which is essentially everything necessary to join the indie hall of fame. The band's debut record, For the first time, was released almost exactly one year before, and on its release, captured the attention of the entire music world and catapulted Black Country, New Road to the forefront of modern rock music. Unfortunately, the unexpected explosion of fame seemed to have a detrimental effect on lead singer Isaac Wood, who, just four days before the release of Ants, announced that he was leaving the band for mental health reasons. As can be guessed by the title of this article, Ants From Up There is a very, very wonderful record by it's own merit; yet if Wood had never left the band, and had never publicly shared that he was struggling, it feels as though the extreme melancholy that characterizes the entirety of Ants would make less sense. But with that piece, the entire puzzle comes together.
So why, exactly, is Ants From Up There the greatest record of 2022? At the most basic level, it just sounds unbelievably good. Every single track is intricately arranged and expertly performed, with walls of drums, saxophone and piano that build into massive crescendos crowned by Isaac Wood's strained vocals. And the production makes every single instrument sound full and stand out from the rest, which is a miracle considering that there are seven instruments, plus a vocalist, and it is this attention to detail that helps to hammer home every feeling that the band is delivering so that the loud moments are deafening, the quiet moments are sobering, and the emotional ones hit like a freight train. Even the silence is devastating. 
Another amazing aspect of Ants is that there isn't a single weak track in the entire thing, and every song attempts something unique and daring while still being cohesive with the overall album. "Concorde" begins as a quiet ode to an unreachable lover ("I was breathless/Upon every mountain/Just to look for your light") before the song transitions into a much more optimistic mood, finally reaching an emotional climax as Wood expresses his wish to leave this distant person ("And Concorde and I/Die free this time").
 "Haldern" is an album highlight, with one of the most creative and emotionally intense build-ups on the whole record, and some exceedingly somber lyrics ("We formed a ring around your home/To stop your body leaving/But you burned the final question then/And you rose out through the ceiling"), not to mention the craziest composition of any song on the record, as the piano, violins and saxophone slowly add layer after layer until they create a melody that can only be described as pure ear-candy. "Haldern" may actually be the song that Isaac Wood poured the most of his mental trauma into, as he directly references his demons ("The bodies down there beneath me") and asks for the listener to give him their support in his recovery ("And you pray for the pain to leave him").
The best song on Ants From There, if you can even pick a best on a record where every track is near or at perfection, has to be "The Place Where He Inserted The Blade". It begins with Wood's bone-chilling delivery ("You're scared of a world where you're needed/So you never made nice with the locals"), followed by a slow increase in momentum as Wood grows more and more desperate for the return of a significant other who he relied so much upon for emotional support ("I end up dreaming of you/And you come to me). Wood comes back down, seemingly tired of trying to fix this dysfunctional relationship. And after a heartbreaking swell, the song blossoms into what may be one of the most hair-raising, spine-tingling, life-affirming choruses of this year or any other, the entire band harmonizing with enough passion to make even the toughest listener teary-eyed. 
Ants From Up There ends on the monstrous "Basketball Shoes", an odyssey that Isaac Wood wrote entirely for himself. The song, after moving through the pits of despair and the unhealthy highs of self-coping, ends on a crescendo so gargantuan that one almost feels the urge to look up at it and stare it in the eye; yet instead of being a sad or pensive climax, Black Country, New Road decides to send Isaac Wood off on a high of straight-up euphoria. Wood gives one of the best vocal performances in recent memory, baring his entire soul and screaming his suffering away while letting the listener know that the source of his anguish is, in fact, the listener ("Oh, your generous loan to me, your crippling interest").
Ultimately, the most impressive part of Ants From Up There is the fact that Black Country, New Road were able to transcribe such intense emotions into audio form and deliver those feelings in a manner that is at once precise and all-consuming, so that the listener may feel them as well. The solemn prayers of "Bread Song", the confidence of "Chaos Space Marine", the jaw-dropping finale of "Basketball Shoes", and every other moment is a revelation for rock music and indie, a new bar, and Ants From Up There may well be the generation-defining epic the fans have claimed it to be.
Leave a Comment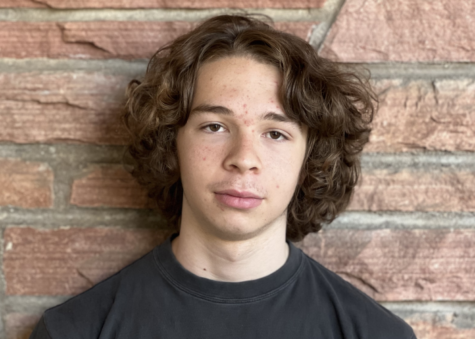 Lucca Swain, Social Media Director
Lucca Swain is a senior writer for The Owl and is currently in his third year of working for the publication. Lucca joined The Owl because he loves writing about and exposing readers to the topics and ideas that fascinate him, and this year he is extra committed to furthering that goal, despite how challenging it can be. In his free time, Lucca enjoys reading, listening to music, and exercising. Lucca also is also a firm believer that green grapes are superior to their purple brethren in every way, especially in flavor and texture.