The Crack of the Bat
Girls Softball Takes Home the League Win & Reflects on their Season
Let me take you back to 1997, Bill Clinton was president, chokers were fashionable and it was the last time Boulder High Girls softball won the title of League Champions. The last time, that is, until now. 
This season, the Boulder High Girls Varsity Softball team has demonstrated that softball isn't remotely soft. On October 6th, Girls Softball took home the league championship title for the first time in 25 years against the Adam's City Eagles. 
Hannah Lowitz '23, who has been playing softball since 7th grade says of the season, "I'm extremely proud of my team especially this year because of our league championship win." 
The softball players of Boulder High seem to take considerable pride in their sport, which keeps them busy with practice almost every night in their Fall season. The dedication it takes to play a high school sport at Boulder High is exceptional and shows that these athletes certainly care about their sport. 
The softball players play with a heavy resolve and with exceptional teamwork, and it pays off according to The Colorado School Activities Association, Boulder High Softball is number one in their league and has collected a total of ten league wins. 
Although there are only two remaining seniors, Lowitz and Annamarie Sorenson, Boulder High softball has no shortage of leadership this year, claims Lowitz. "I'm also proud of how I was able to grow into a young leader while playing this sport." 
Softball means a lot to many players and this win is a game-changer for Boulder High Softball. "I've met lifelong friends and created memories that I'll never forget," adds Lowitz. 
Typically, girls in sports don't get much recognition from their peers for wins or their hard work, but softball's league win will be sported on the Softball league championship banner in the main gymnasium. "I've been dreaming of getting one of the banners that are hung in the gyms and I'm ecstatic that we got one this year. I can't wait to see that banner be hung in the future," says Lowitz. 
Other wins in softball include players Riley Bowman and Sophia Pereira, '25 both winning the title of "Athlete of the Month" in September, which is well-deserved recognition for the athletes' hard work and dedication to their sport. 
Girls Softball finished up the season with a winning record of 16-9. This totals out to a remarkable 64% win rate. Although the team didn't take home the regional championship win against the Lutheran Lions, they still played an impressive season. The program, including games and season practices, will pick up again next fall. 
As the 22-23 Softball season comes to an end, Boulder High Softball is a team of devoted and inspired athletes who are determined to continue their new winning legacy. "Softball means the world to me and I can't thank the sport enough," concludes Lowitz.
Leave a Comment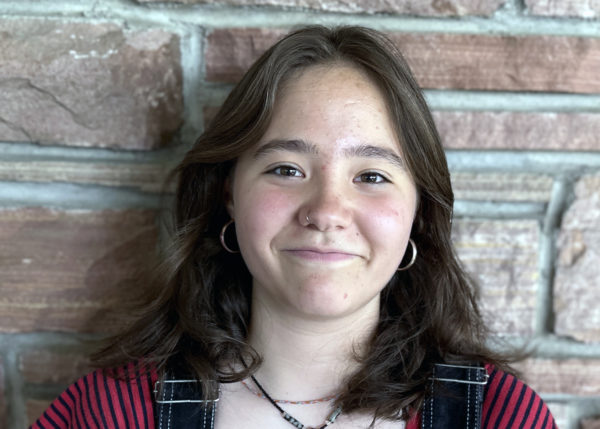 Jules Conners, Editor-in-Chief
This year, Jules Conners is an editor-in-chief of The Owl and a junior at Boulder High School. While not writing scathing and scandalous articles about composting, Jules spends the majority of her time on the basketball court playing alongside her all-star teammates. Jules participates in technical theater and is Head of Front of House for Troupe 60. She spends the rest of her free time creating art galleries for the Boulder Museum of Contemporary Art. Jules has changed so much over her past two years at Boulder High; most notably, she now prefers green grapes over red ones. As her second year at The Owl kicks off, Jules' biggest goal is to positively impact the Boulder High Community through...