Kicking off the Season with Controversy
A dodgy call cost it all at the Boys Boulder v. Valor Christian soccer game. 
Valor player #8 gets a free kick at the end of the first period. He kicks it shy to the right, and the ball bounces off the goalpost and then is kicked back by a Valor player. As the ball hurdles towards the goal, Boulder High goalie, Owen Kalisher '23 gets tackled to the ground by a Valor player as the ball flies back to the left corner of the goal. 
The referee gave this controversial goal to Valor, much to the crowd and Boulder High's soccer team's dismay, but this dodgy call may have been the difference between a win and a loss for the purple and gold soccer team. 
Kicking off the game, the Boulder team came out with something to prove, attacking with ferocity and defending with resolve. The Panthers were determined to make their mark on Valor Christian. 
At halftime, the Panthers were down by one. However, Team Rowdy was loud and proud: Sydney Lannon and Camila Gonzalez '23 said, "I think our spirit is phenomenal this year." About fifty seniors showed up to cheer their peers on. Our Panther fans showed up every second of the game, and with their loud chants and extreme vigor, they truly embodied what it means to be a Panther with pride. 
With this contentious goal for Valor Christian very late into the first half, the boys soccer team came out and played like they had a chip on their shoulder. Throughout the second half, tension was high and the air was full of anxious energy. Yet, the team kept their morale up, which truly made an impact on gameplay and kept the atmosphere of the game positive. 
A win didn't come to fruition for the Panthers, although you wouldn't know that from the spirit of the crowd. In the end, players, fans, and parents alike all left united and excited for the games and season to come. 
Head Coach Kalisher said, "We will get better because of this game, we will be the best team we can be."
After the game, Zaya Soifer '25 and Della Beers, '24 said, "they played really well" and "they will come back so much stronger next game." The team went on to prove this by tying with Regis Jesuit, beating Silver Creek and absolutely smashing Fort Collins High school taking home a 6 – 1 win for Boulder. 
At this Fort Collins game, Boulder High player Cameron Gerber '23 spoke to BOCO Preps "Let's be happy. Let's score a goal and let's all celebrate." Boulder High soccer players take extreme pride in their team and their sport, and that translates to phenomenal soccer gameplay. 
Leave a Comment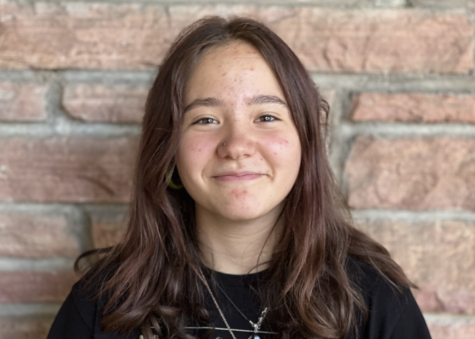 Jules Conners, News Editor
Jules Conners is a sophomore at Boulder High and despite being new to The Owl, is very passionate about journalism. In her free time, she plays basketball for Boulder High alongside her all-star teammates. In addition, she is the front-of-house co-head for the theater department and participates in the art club. Jules refuses to learn how to drive and refuses to eat green grapes. Her dream job is to be a photojournalist for National Geographic because of her passion for photography. A picture speaks 1,000 words! She also loves to express herself through writing and is excited about this opportunity with The Owl!