Nothin' Soft about Softball
On Friday, September 17th, the girls' softball team bagged another win against Overland High School to add to their impressive record this season. The game was nowhere near close, with Boulder taking the lead 13-0. Team spirits were soaring as the BHS Softball team cheered on freshman Riley Bowman stepping up to the pitcher's mound. The team lined up against the fence of the dugout to support Bowman, chanting as she delivered a powerful screwball— an intimidating pitch that she later stated was her "reliable go-to pitch"— that successfully jammed the right-handed batter. Energy levels were high as she kept delivering harsh and fast pitches and players slid to home base one after another, their pants dusty and their shirts creased. 
The game was given the name "softball" in 1926 because the ball used to be soft; nevertheless, modern-day balls are firm. Therefore, nothing— not even the ball— is soft about softball. It just takes a lot of grit and dedication. Anyone can improve just by working hard and putting in the effort. The team practices 5-6 days a week so they practice hard.
The Boulder High softball team, unlike other teams, is also responsible for maintaining their field. I asked Bowan about how she felt about this and she replied, "I think it's totally fine. You know, maintaining a field is a lot of work, and I wouldn't want to put that on our coach, she puts in a ton of effort to keep everything nice." It goes without saying- the softball team works and plays harder than most.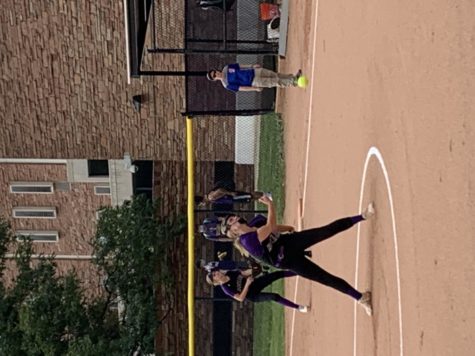 The team's pitcher was incredible to watch on the field. In her own words, Bowan is a good pitcher because she "has a great defense who is always going to be there to help out." Her go-to and most reliable pitch is a screwball, a pitch that is typically used 10% to 15% of the time, depending on the situation, batter's aggressiveness and proximity to the plate, pitcher's ability, and the objective with this batter. It's safe to say it takes an immense amount of precision to make this demanding pitch. Her out pitch is a rise ball that is usually hard for the batter to make contact with, and her secondary pitch is a curveball which compliments her screwball nicely. 
Bowman is motivated to play softball because it is something that helps keep her in shape and healthy, and "it's also just, it's like a fun, mini-game inside of itself pitching. You have to try to analyze how you're going to throw a batter based on their stance and tendencies." Although her main goal is to become a chemical engineer, she plans to continue to play softball for as long as possible and is also a part of a competitive team during the summer.
The girl's softball team has had an incredible season so far, and it's due to the team making the dream work. The highlight for most of the players has been their winning streak and, for the freshmen that make up a majority of the team, it has been being able to get close with each other. One of the season's highlights was the upperclassmen accepting the bigger freshman class and taking them under their wing. The challenges the team has faced are relative mostly to the pressuring four-year age gap between most of the players and their opponents which was a "bit scary to come into and not knowing what the upperclassmen were going to be like." Many, like freshman Nevaeh Patt, have personal challenges like "going around and being in the outfield and getting the balls," but it's hard to face many challenges with their amazing coach, Courtney Geib. "It's so hard to see this giant group of people all from different levels," said Bowman, "some people who haven't been familiar with softball for that long and just doing it for fun, other people that are looking to play in college and want to do it as a career, stuff like that. I think she's done a good job of making something where everyone can improve."
Undoubtedly having a talented pitcher has contributed to the team's performance, but their connections are the motivation behind their accomplishments. As Patt said, "My team encouraged me and without them, I'd probably not be as good as I am right now." While everyone has their strengths, Patt says that to grow as a team it's important to "try to learn from one another." Bowman herself said, "I can credit so much of how well we've done this year to our great defense, there are so many great fielders behind us, and a lot of really great hitters that can back it up." She later also said that to "make the out", a lot of trust is required in teammates "to get there to the best of their abilities." Her job as a pitcher is more comfortable knowing that the "insurance runs behind" her. The team also has healthy competition within itself which keeps them on their toes. 
Although the end of the season is approaching, this most certainly will not be the last we see of the softball team. 
Leave a Comment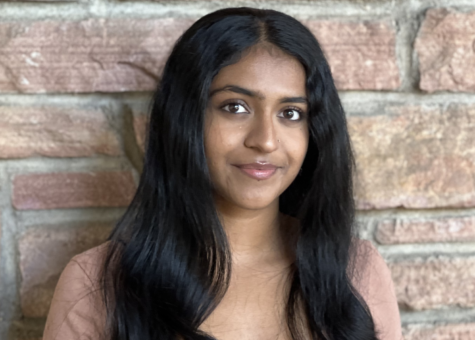 Saisree Kumar, Features & Insights Editor
Saisree is a senior who enjoys interviewing and featuring people at any chance. Since the age of 10, when she wrote an article about Will Smith using a discussion that had never happened, she knew she eventually wanted to interview people. Apart from Newspaper, Saisree enjoys taking contesting courses that she prays she will do well in just for a challenge. She is particularly interested in biotechnology and how it will either benefit or end the human race. She is an artistic person, very much in tune with her culture, and does Indian classical dance, violin, and vocals. To power the force Saisree attempts to be, she relies solely on purple grapes because they are higher in antioxidants and protect...