Open Studios 2021: Local Art & Why You Should Care
Starting in 1995, Open Studios, an organization that hosts an annual community art event the first three weekends of October, has let artists open their creative spaces to the public. It's a delightful mix of an art sale, gallery walk, and community exercise, with the goal of giving exposure to the artists and experience to the public. Mary Horrocks, the executive director, believes, "standing in front of a painting and being able to identify what that says to you- it exercises a different part of your brain that's important to all of us."
The program, including the Museum of Boulder's (MoB) overall exhibit, differs from a traditional art experience in its diversity of mediums, subjects, and styles. It's difficult to think of a broad category of art not featured in this year's event- there's everything from Instagram-famous Altoid container paintings to ceramic fairytales to photorealism to mechanical sculptures. The map & artist catalog, also available online, provides the skeptic and the busy enthusiast with a guide to what artist could possibly interest them.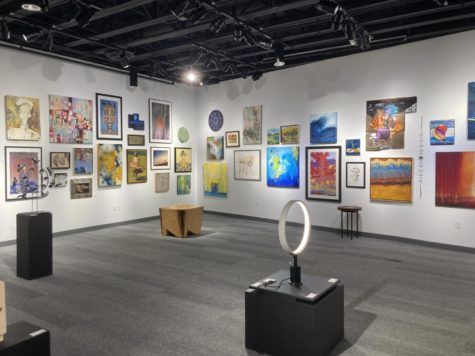 While artists show pieces that are for sale, Harrocks insists that business is not the only goal of the event. To be sure, supporting artists is an integral part of keeping local art alive; however, the exposure that comes with Open Studios can be just as vital. Over 25% of artists this year are showing for the first time. Not going to a studio because you don't wish to buy anything hurts both the artist and you- there's something essential about driving or biking around Boulder County in the middle of fall to look at interesting art and have conversations with the people who make it.
Additionally, Open Studios is working to make the event more accessible to teenagers, according to Horrocks; they're increasing their social media presence and providing kid-friendly art projects for younger siblings. "With art programs being cut in schools, we need to introduce young people to art. It's not something you're guaranteed to get in a public school education anymore".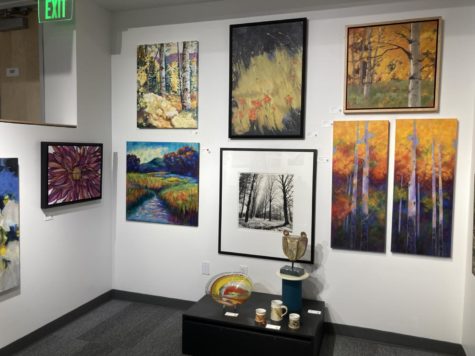 The MoB charges a small entry fee (eight dollars for youth) in order to see the exhibit featuring one piece from all 154 artists. This ticket also comes with the opportunity to see the MoB's permanent exhibits as well, however, if the price throws you off, photos of the artwork are available on Open Studio's website. The rest of the event is free and open to the public.
Open Studios takes place this year on 10/2-3, 10/9-10, and 10/16-17 from noon to five. Not all artists show all three weekends- check out this directory to see when they're open and where their studio is. Don't miss this chance to see artists engaged in their process!
Leave a Comment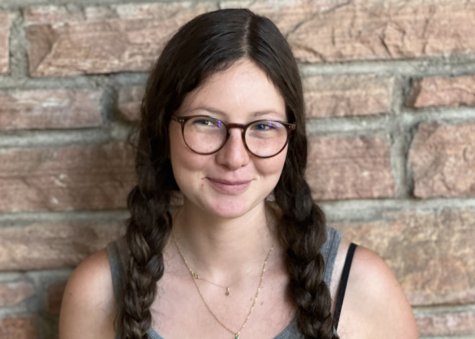 Hannah Cohen, Editor-in-Chief, Copy Editor
Hannah (rhymes with fauna!) Cohen is ecstatic to be working on the Owl for her third and final year. She loves stories in all their forms, but she mostly has opinions on obscure podcasts and which New York Times opinion columnists are defacing the good name of journalistic analysis. When not busy with stumbling through sheet music, editing nonfiction for jGirls+ Magazine, or seeking out the cheapest bluegrass venue, Hannah enjoys wandering around the mountains with her friends and lovely labradoodle. Although she's slightly preferential to the sweeter, more robust taste of red grapes, she knows that the bliss of biting into a crunchy grape transcends color.