MTB First Race Report
The whole mountain bike team headed up to Frisco to compete in their first race: an individual time trial. The goal of this race was for each rider to get placed in their divisions Varsity, JV, Sophomore, and Freshman, specify call ups and identify the points each rider earned for their first race. The course was 5.85 miles with 600 feet of elevation gain. Each rider completed two laps of the course for a total of 11.7 miles. The racers crushed it out there!
This was the first in-person race that Boulder High MTB Team had competed in since 2019 and for a majority of the team it was their first in-person high school bike race ever. Johnny Stanzione, '22, said the course was, "undulating, never flat, and has steep, pitchy uphills." This race was the first of three races before the state championships that will take place in Durango in October. 
From the Boulder High Team in the Varsity Boys division, Stanzione got the second fastest time of the day, Gavin Abel had the fifth fastest time, Beckett McVoy had the eighth fastest time, and Chuck Jones had the ninth fastest time. We had 4/10 top spots in the Varsity boys division. In the Varsity Girls division, Chloe Fraser had the fastest time and Rowan Ellis-Rissler had the eighth fastest time to round out the top 10 competitors in the Varsity Girls division. In the JV Boys division, Magnus White, Graydon Abel, and Lucien Juilland-King all were in the top 10 for Boulder. In the JV Girls division, Hannah Berns, Delia Knierm, and Nayeli Hannon all snagged top 10 finishes with Hannah Berns winning her race. 
In the Sophomore Boys division, Eli Deboom and Jude Schafer finished in the top 10 and Eli Deboom won his race. In the Sophomore Girls Division, Adah Ellis-Rissler, Anna Thorpe and Stella Breed-Carithers finished in the top 10 in their race. Finally, in the Freshman Boys division, Thayer Ask earned a top 10 finish, and in the Freshman Girls division, Anna Munro got a top 10 finish. 
Boulder High dominated the leaderboard in Frisco with a total of 20 top 10 finishes across divisions. Boulder High continues to do well as they look for a fourth straight state championship. Connor Berns, a captain of the Boulder High MTB Team, said he is, "stoked for the rest of the season."
Leave a Comment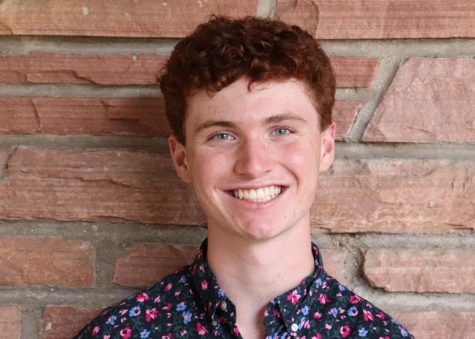 Charlie Martin, Business Manager & Media Director
Charlie is an interested and passionate senior at Boulder High. This is his first year on the Owl staff and he is excited to learn about journalism and explore his passion for writing. He joined the Owl hoping to find a community of writers and journalists that shared similar interests and passions. Outside of school, you can find Charlie doing anything that involves the outdoors. Charlie is very interested in financial markets and economics, and he regularly writes about financial markets in his newsletter. He also likes to play all types of sports, whether it is dodgeball or nordic skiing. Fun fact: he once played a game of dodgeball with grapes. He played with red grapes because he would prefer...