The Trump Dump
The insurrection at the U.S. capitol on January 6th prompted many GOP politicians to denounce their support of former President Donald Trump once and for all. A number of Republican senators and congressmen, such as Liz Cheney and Susan Collins, have openly pulled their backing of his efforts to overturn the election, and both Twitter and Facebook have suspended Trump's access to their platforms indefinitely. 
Many people were relieved at their decision to silence Trump's lies ahead of what could have been a dangerous inauguration for President Joe Biden. However, they shouldn't be exempt from the responsibility of facilitating a long and dangerous platform for lies, threats and disinformation. 
Over the last five years, we have witnessed an unfortunate trend in the spread of disinformation through social media. At the forefront of this trend was the ultimate leader: former president Donald Trump. During his presidency, he made over 30,000 false or misleading claims. That comes out to an average of about 20 lies per day. It's important to note that many of these lies were made through various forms of social media. 
These lies have been and continue to be a detriment to our country in many ways. Trump has paved the path for conspiracy groups such as QAnon to grow to a record number of devoted followers. He has facilitated large-scale denial in the severity of COVID-19, a disease that has now killed over 400,000 people.
Then, arguably the most dangerous and detrimental lie of them all arrived: his denial of his loss of the November Presidential Election. 
Approaching the election, his abysmal rate of lies increased even more as he made more than 4,000 lies in the month of October alone. Many of these were claims about fraudulent mail-in voting, a gimmick that he would later leverage to convince his supporters of large-scale election fraud. These claims peaked on October 30, when he made an impressive 339 false claims on that day alone.
As Joe Biden's victory in the Presidential Election became increasingly clear, Trump began tweeting furiously, refusing the current results and prompting his supporters to doubt them as well. This pattern was met with resistance from Twitter and Facebook, who marked many of his posts as false or misleading. However, their efforts were too little, too late. Trump had been preparing this lie for months and he wasn't about to let it slip away. So he buckled down, making continuous legal efforts, holding rallies and promoting "protests." With a firm grip on the American people, Trump quickly turned his supporting base into a furious army of election deniers. 
Finally, on January 6, 2021, his efforts seemed to finally come to fruition. At the Capitol building, the senate debated the confirmation of the election results, the final step in the declaration of Joe Biden as the president-elect. Just down the street, President Donald Trump and thousands of his loyalists gathered for what would be the final "March to Save America" rally. 
Trump, in his usual fashion, riled up his crowd of supporters, spewing claims about election fraud. 15 minutes into his speech, he urged his followers to march to the Capitol: "We will never give up, we will never concede … we are going to walk down Pennsylvania Avenue."
Streams of Trump supporters left his speech and headed for the Capitol, where hundreds of others were already waiting outside the building. The events that happened next were watched across the country and the world. Thousands of Trump loyalists successfully broke into the Capitol building, looting rooms, breaking windows and searching for house members, who just narrowly escaped the attackers. 
The insurrection was a moment of reckoning for our broken nation and a sobering reminder that Trump's impact will last far beyond his presidency. However, it was followed by a glimmer of hope; many people, including previously loyal Trump supporters, came out denouncing him and his actions. Then, Twitter and Facebook almost simultaneously announced that they would be suspending his access to their platforms indefinitely. 
So what does it mean for these platforms to take this moment to ditch Donald Trump once and for all? On one hand, it's a relieving sense of security and a moment of quiet from Trump himself. On the other hand, their actions came far too late to truly remove them from responsibility. 
For years, both platforms broke their own policies and allowed Trump to roam free with his massive influences. One example of this happened in January 2020, when Trump threatened to bomb Iranian cultural sites over a conflict following the assassination of an Iranian military leader. This tweet blatantly broke Twitter's glorification of violence policy but was met with no disciplinary action.
The Capitol insurrection provided these platforms a convenient opportunity. They severed their attachments with Donald Trump at a time when he faced serious backlash and was on the way out of his presidency. Despite this action, their responsibility in fueling Trump's disinformation machine will forever taint their reputation and act as an example of how social media companies continue to put their own interests in front of the good of the American people.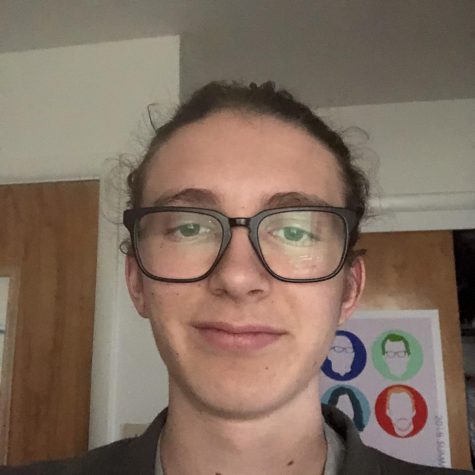 Keegan Jack, Webmaster
Keegan Jack is a senior at Boulder High School with, among other things, a passion for the combination of media and information. It was this very passion that inspired him to pursue working for The Owl. He loves exploring the wonderful nature of Colorado and trying to capture its beauty through the art of photography. He also enjoys various other hobbies, such as illustration, playing cello, and boxing. Keegan prides himself on being an effective communicator, but this sometimes means he ends up trying to convince people about things that they don't want to change their mind about, such as his belief in the ambiguity between the types of grapes. Although the COVID-19 virus has certainly been...