Madam First Lady: Dr. Jill Biden
On December 11th, the Wall Street Journal published an opinion piece by Joseph Epstein urging Dr. Jill Biden to "drop" the "Dr." suffix in front of her name due to having a Doctorate in Education (an Ed.D) rather than a medical doctorate (M.D). 
Epstein opened his article by diminishing Biden, calling her "Madam First Lady – Mrs. Biden – Jill – Kiddo" and claiming that by going by "Dr." her title felt "fraudulent, not to say a touch comical." Epstein skeptically shared that he felt as if her Ed.D was "a dissertation with the unpromising title" and that "no one should call himself "Dr." "unless he has delivered a child."
Teacher at Northwestern for "over 30 years," Epstein goes on to say he received an "honorary doctorate" during that time and has often been called "Dr. Epstein," — seemingly never rejecting the title when it fell upon him. He then goes on to mention that while the Ph.D. "may once have held prestige, but that has been diminished by the erosion of seriousness and the relaxation of standards in university education…outside [of] the sciences." Since this article was published, Northwestern has released a statement explaining he hasn't been a lecturer since 2003 and that the university doesn't "stand with Mr. Epstein's misogynistic views." 
Epstein goes on to reference the many celebrities that have received "honorary doctorates," an honor awarded to individuals that are exceptional in their field, seemingly ignoring that an Ed.D. is not an honorary degree and takes the equivalent amount of work as a Ph.D. or M.D. 
He finished his piece by advising that she "Forget the small thrill of being Dr. Jill, and settle for the larger thrill of living for the next four years in the best public housing in the world as First Lady Jill Biden."
Immediately, the internet exploded. TikTok, Twitter and many news outlets began calling out Epstein's misogyny, sexism and blatant idiocy. Kamala Harris' husband, Doug Emhoff, tweeted that Biden's doctorate took "hard work and grit" and that "this story would never have been written about a man." Even the Merriam Webster Dictionary tweeted a rebuttal in the form of the Latin root of 'Doctor' being 'teacher.' Non-Medical doctors make up some of the most powerful people in the United States. Former Secretary of State Condoleeza Rice, MSNBC Newscaster Rachel Maddow, former Secretary of State Henry Kissinger, basketball star and entrepreneur Shaquille O'Neil and even Dr. Martin Luther King Jr. all hold doctorate degrees.
Dr. Jill Biden has been a professor of English at Northern Virginia Community College in 2009, the same year that Joe Biden was sworn into the VP office. In addition to being a highly qualified and skilled teacher, she made leaps and bounds for community college programs nationwide during the Obama administration. Biden worked tirelessly on a dissertation on Student Retention in community colleges and received her doctorate in 2007 from the University of Delaware, an education graduate program ranked in the top 50 in the nation. 
A quick google search will show you that the program to get an Ed.D. takes three years and one must maintain a 3.0 GPA. Biden accomplished this while being a college-level professor, not to mention a parent, wife and public figure. 
So, Mr. Epstein, she doesn't need to "settle" and certainly outranks the patronizing title of "kiddo." In the future, please refer to her as Madam First Lady: Dr. Jill Biden.
View Comments(1)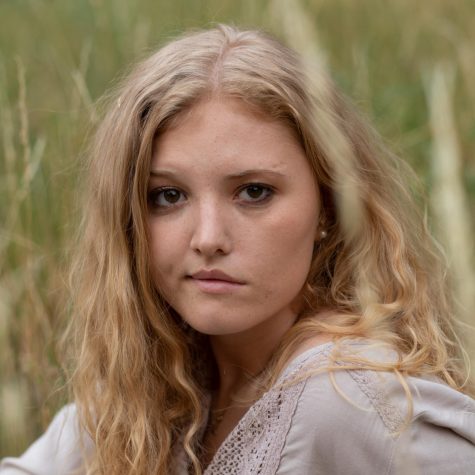 Isabel Oliver, Features Editor
Isabel Oliver is a senior at Boulder High this year. Although new to The Owl, she has always loved writing and literary arts. Isabel grew up with an Editor in Chief for a mother and has always been fascinated by the inner workings of journalism. Isabel joined The Owl to improve her journalistic writing and to report on current events that she's passionate about. Outside of The Owl, you can find Isabel acting with Troupe 60, singing in the choir, reading a good book, watching copious amounts of Netflix, or jamming with her band. After graduating from Boulder, she hopes to go to college and become either a therapist or a social worker - although she's leaning towards liberal arts, so that's...