You Need to See This: "A Life on Our Planet"
David Attenborough has brought us some of the most important modern explorations of the natural world, including Life on Earth, Planet Earth, and The Blue Planet. His role in nature documentaries has been so integral that you almost certainly recognize his iconic narration voice. Now, at 93 years old, he brings us A Life on Our Planet, a movie that will certainly take on a vital role in our understanding of climate change and how we need to approach it. Given the stakes of what it describes, I truly believe this could be the most important movie of our generation.
Netflix
In The Life on Our Planet, you can expect many of a David Attenborough film's classic elements: beautiful cinematography, striking shots of nature, and insightful narrations. However, this movie is likely the most influential movie that Attenborough has been a part of.
As described by Attenborough, the movie is his "witness statement" to our planet and a dire warning of what might occur if we don't change our current path. It comes at a time when climate change has come quickly to the forefront of activist calls across the world, as we have realized how detrimental human activity has been to the world around us. 
I would be inclined to predict that even someone with an acute sense of climate change will be blown away by this movie. Its format is concise and digestible and will give you an understanding of our relationship with nature that is simultaneously terrifying, surprising, and inspiring.
Attenborough starts the movie with a journey through time, exploring his life and how his experience with nature has changed over time due to climate change. He brings us through all corners of the world, briefly describing the detrimental impacts of human activity on nature. This all is accompanied by beautiful and dramatic cinematic footage, some of which is extremely disheartening. He takes us through his predictions for a future on our current path, demonstrating the destruction, disarray, and suffering that is to come if we do not change our current path. 
At this point in the movie, it seems that climate change may as well be a done deal. However, Attenborough has one more trick up his sleeve. He gives us a few attainable societal changes that need to happen for us to prevent this destruction. At the end of the movie, you will feel motivated and inspired to be a part of that change and bring humanity towards a newfound sense of balance with the planet we call home. 
I cannot recommend A Life on Our Planet enough. However intriguing and spectacular it is, It's importance transcends entertainment. This movie's theme is vital to the continuity of our world as we know it and is something that every person should seek to understand and impact. I sincerely hope you watch it, and I guarantee that you will be grateful that you spent the time.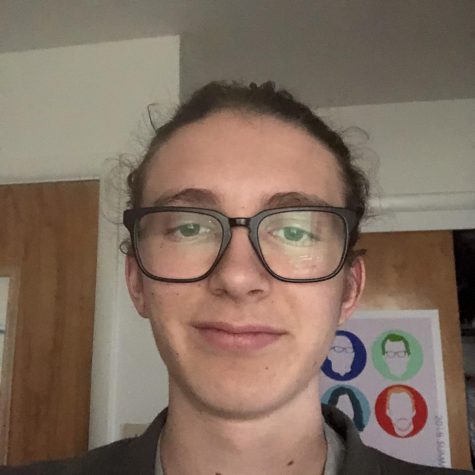 Keegan Jack, Webmaster
Keegan Jack is a senior at Boulder High School with, among other things, a passion for the combination of media and information. It was this very passion that inspired him to pursue working for The Owl. He loves exploring the wonderful nature of Colorado and trying to capture its beauty through the art of photography. He also enjoys various other hobbies, such as illustration, playing cello, and boxing. Keegan prides himself on being an effective communicator, but this sometimes means he ends up trying to convince people about things that they don't want to change their mind about, such as his belief in the ambiguity between the types of grapes. Although the COVID-19 virus has certainly been...