Dude, What Happened to Eldora?
You've changed, Eldora. We all know it, but maybe we're afraid to admit it.
Gone is the joy that was once felt when pulling into the Eldora parking lot on a snowy Sunday morning. Mostly because one can't even pull into the parking lot anymore. As soon as an intrepid skier gets within spitting distance of Eldora's redesigned resort sign (which, I might add, lost its small-mountain, independent feel when its new look was created), they're mobbed with orange-vested parking people pointing towards a back-row spot in their perfectly packed lot.
On a normal day, an unreasonable number of cars have Texas license plates on their bumpers. I don't have a problem with the state of Texas, but I do beef with the concept that a Texan drives to Colorado intent on claiming the best skiing the state has to offer, but instead snags my parking spot at a local resort that (no offense Eldora) is probably only worth a day trip.
Remember, we're not even out of the car yet.
The little stoke salvaged by a windows-down music sesh while putting on gear is again beaten down by Eldora's newfound lameness when a skier hops in the lift line. Besides having a somewhat cliché and touristy name, the fresh-faced Alpenglow six-pack chair as leg-swept the personality that the old three-seat Challenger and two-seat Cannonball lifts gave Eldora's base area. Instead of an admittedly slow and sometimes sketchy but nonetheless fun lift ride where a skier could race their friend on the other chair, Eldora has opted to create a corporatized people-mover that removed what little remained of the mountain's mom-and-pop side.
Yes, the Alpenglow lift does increase the volume of people who are able to ride to the top and the speed at which they can do so, but frankly, riding it is a lot less fun compared to the experience a skier had on the old chairs. In fact, it goes so fast that you might not even be able to finish your snack. 
Eldora's on-the-hill experience remains refreshingly the same, sporting the same pockets of terrain that could classified like a steak cooked medium (taken off the grill in time to preserve some flavor, but not soon enough to make anything too exciting), as well as its kooky lifties who swing that chair into the back of your knees a little too hard and then turn away like nothing happened.
The mountain's issues resume, though, with its lodge experience. Like the parking lot, Eldora's lodge always has a number of people eating in it that seems far larger than what the mountain should be able to draw. The lodge's midday form forces eaters to enjoy their sandwich backyard barbecue-style: sitting on the floor with knees triangled and food on lap. 
While a sub-par lodge lunch could be due to increased traffic at Colorado ski resorts, it can also be attributed to Eldora's intensified advertising mission. Signs have appeared where there weren't signs before, another signal that Eldora's mission to spread local resort spirit might have gone too far and brought in so many people that it pushed away the folks who created that spirit in the first place.
I am sorry, Eldora. I do enjoy skiing with you, but now only in a limited way. Your motto says "Closer to You," but I say, please not so close to me, Eldora. The time has come to move towards further, less crowded destinations, maybe along I-70, maybe elsewhere in the country. I'll be sure to visit, but only on days when I'm prepared to deal with the new you.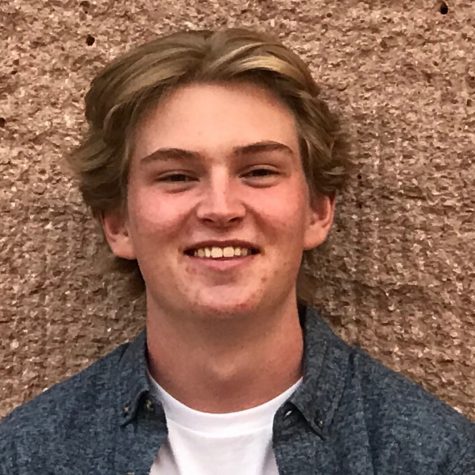 Larson Burak, Sports Editor
Larson Burak is a senior this year and a new addition to the OWL's staff. Writing has always been something that he enjoys, especially when taking a creative approach. Larson joined the OWL to connect more deeply with the Boulder High community and gets super excited to report on the people, places, and things that make Boulder such a cool place to be. Larson has played soccer for Boulder High all four years that he's attended, and loves to go outside and be active. He enjoys hiking, skiing, and spending time with his dog, Stella, who is always ready for a walk. When Larson isn't out of the house, he likes listening to music, including(but not limited to) genres such as classic rock, funk,...