The European Super League
Every soccer fan has wondered what it would be like to see the top European teams face off against each other in their own domestic league of 16 teams. How cool would it be to see all the top European clubs pitted against each other every week? 
The idea behind it is why should a league's leader play one of the bottom teams twice a year when instead it could play a large club like Barcelona. While this has been an idea for a long time, it could finally be in the making sooner than the football world expected. The European Super League (ESL) isn't something that might happen 10 years from now;  this could happen as early as 2021.
This sounds great and all, but it could be doom for football.
Many people do not want the European Super League to be created because of the consequences that would arise when the top teams in Europe leave their leagues and come together to create a new league. One tension point with fans is the fact that the founding teams, most likely all the rich and huge teams in Europe like Barcelona, Real Madrid, Bayern Munich, Manchester United and Liverpool would all have immortality from relegation (demoted to their former league) for 20 years. This would be ridiculous for them to not be able to be relegated for two decades. Just because teams in the Super League are big clubs doesn't mean they will be big clubs in 20 years. If they become smaller teams with worse players then they would not belong in the ESL with the most prestigious clubs anymore. But they still would not be able to be demoted because of the immortality that they have. The proposed structure also gives smaller teams a smaller chance of getting into the ESL, which is completely unfair.
Another reason to not create this Super League is that it would create an even bigger gap between richer teams and poorer teams. It would make any other competition meaningless—nobody would want to watch them over the big games the European Super League would create. This would be terrible for all the teams in lower leagues and it could bankrupt a lot of them. It would crush the football pyramid in Europe.
Frankly, it would be boring. The competition would be taken out of the game. The chance of a big upset would be taken made impossible. For example, in week 4 of the Premier League season, Aston Villa (a small club) beat Liverpool (a giant of English football) 7-2. It was so exciting to see this lower-ranked team dominate Liverpool, the last season's trophy holders. But in this new league, there would be nothing like that. Sure you would see all the top teams going head to head every week, but never the excitement of an upset like that. 
Why should we even make the ESL happen if we already have one that is better than it in the Champions League? The European Super League would replace the Champions League, but why? Everybody loves the Champions League and there is no need to replace something that is great. Also, the Champions League is better because it works in unison with all the other European leagues and doesn't put any teams out of business. It also gives mid-table and even lower-table teams around Europe a lot better chance to make it into the league. 
These are my opinions about why the European Super League should not happen. But top clubs clearly think it should happen. Of course they do. Splitting off and creating a whole new league with all the finest European teams would come with its perks. Mostly they would be just making a lot more money. The top teams in Europe are just being selfish and not caring about the rest of the lower league teams that could suffer greatly.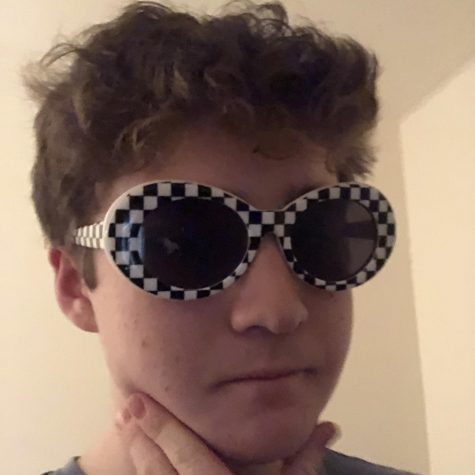 Kai Fox, Staff writer
Kai Fox is a sophomore soccer player for Boulder High School that thrives in his math classes. In Kai's free time, you will often find him on the soccer field or with his friends, but if he is not there, then he is not willingly doing homework for his classes. Kai fox joined The Owl for the pursuit of becoming a better writer. Kai also wishes to join the owl to become a bigger part of the Boulder High community. Kai also loves to snowboard in the winter with his friends, his dad, and even sometimes with his brother. Kai Fox loves his free time, and he will try to get as much of it as possible between schoolwork and soccer. Some people will go as far as to say that Kai admires his free time...