Shannon Aberton: BHS Athletics' Rock
Boulder High Athletics consists of over 20 different sports—from football to volleyball to wrestling and many more—each made up of its own unique dynamics and groups of individuals. Despite the wide range of personalities, interests and characteristics within the different cultures of BHS sports teams, one person has been able to stretch across them all and make a profound impact on the student-athletes, coaches and families at Boulder High School: Shannon Aberton. 
Aberton has been Boulder High's athletic trainer for 23 years. The start of her career at BHS came unexpectedly when the trainer at the time quit just two weeks before football two-a-days began. "The athletic director at Boulder High went to the clinic I was working at and asked if they had an athletic trainer who could cover it, and I said I would do it," said Aberton. "I knew nothing about Boulder High, to be honest." 
Since her start at BHS, Aberton's role as the athletic trainer has entailed a variety of responsibilities and tasks. "[I] take care of prevention, rehabilitation and evaluation of athletic injuries for all the sports teams at all levels," she says. Whenever someone goes down on the court, field or mat during competition, Aberton is the first one out there to assess the problem and help the athlete. She not only assists student-athletes when the injury occurs, but she remains with them every step of the way through their recovery process. 
Caleb Wehmuller, a 2020 graduate from Boulder High, tore his ACL playing basketball in November of his junior year and described how Aberton helped him through his recovery. "First she was big mentally, just letting me know things were going to be okay and just being there for me as a person as well as an athletic trainer," said Wehmueller. As his recovery progressed, Wehmueller described how Aberton supported him saying, "It was literally every day of practice that we were together and we were doing something to build strength whether it was squats or core stuff… but like I said, on top of her knowing her stuff about knee rehabilitation, she was really helpful just as a friend."
When asked what her favorite part about being an athletic trainer was, Aberton responded, "It's definitely the athletes and also seeing them recover from injuries and getting back to what they love to do."
Beyond her expertise and assistance as an athletic trainer, Aberton has developed meaningful personal relationships with many of the BHS student-athletes. Arden Williams, a junior on the girls varsity basketball team, described her appreciation for Aberton saying, "Not only is [Aberton] the best at her job but she is also an amazing person. After a long day at school, I'll go to her office before practice and she asks us about our day and makes us laugh. I know many other students and I are very grateful for Shannon." 
Arroll Taekla, a senior on the boys' varsity soccer team, shares this perspective. "My relationship with her is strong and it's [also] strong with a lot of kids because she's so easy to talk to," said Taekla. "I always know she has my back and that's what's important." 
Aberton described this unique dynamic between the students-athletes and herself saying, "I like to think they can confide in me and trust me," she said. "I'm not like a teacher or a coach, it's a different sort of relationship where they can tell me things and they can trust that what they say is a safe place with me. They know that I'll support them but I will also hold them accountable when they need to be held accountable." 
Currently, due to furloughs in Boulder Valley School District as a result of COVID-19, Aberton has stepped in as Fairview High School's interim athletic trainer during their football season. "While Fairview has been kind to me, I miss Boulder High and that is definitely where my heart is," she said.  
It is quite evident that Boulder High is fortunate to have an athletic trainer and person in our community like Shannon Aberton. At sporting events (under ordinary circumstances) you could often hear a rowdy student section chanting "we want Shannon." This embodies not just the students' sentiments towards our beloved athletic trainer, but the entire BHS community.  I'm sure everyone is excited about her return to BHS when winter sports begin this January.
Leave a Comment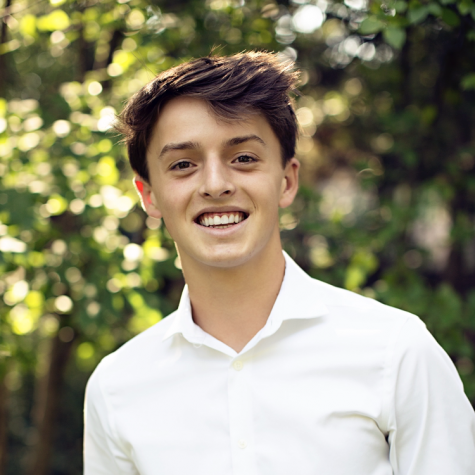 Conner Reagan, Sports Editor
Conner Reagan is a senior at Boulder High School and a new staff member of The Owl. He is interested in a number of journalistic topics ranging from local and national sports to contemporary social and political issues. This year, Conner is eager to learn more about his peers and the Boulder High community while also working to improve his writing. Outside of school, Conner is a member of the Boulder High basketball team and one of four returning varsity players. When he is not on the court, you can find him hitting the slopes on a powder day or enjoying quality time with his friends. Conner has a golden retriever named Nala and is the youngest of four kids, all of whom attended Boulder High...