The Broncos' Quarterback Catastrophe
As one myself, I know the pain that Denver Broncos fans are going through right now. The Broncos have been trying to find a good quarterback since Peyton Manning retired after the team won Super Bowl 50 in 2016. It has been a long and hard road down from there for the Broncos with the quarterback problem leading the way.
The Broncos have had nine different starting quarterbacks since winning Super Bowl 50: Trevor Siemian, Paxton Lynch, Brock Osweiler, Case Keenum, Joe Flacco, Brandon Allen, Drew Lock, Jeff Driskel and Brett Rypien. All that was in a five-year span.
Right now, the Broncos only have four players on their roster from their Super Bowl win over the Carolina Panthers. Von Miller, Brandon McManus, Todd Davis and Jeff Heuerman remain. Everyone has left, including quarterback Peyton Manning. The Broncos team has changed in many ways, some good and some bad. The team this year is a lot younger and there is a lot of room for improvement, which is not necessarily a bad thing.
The Broncos may have had something good going in the 2020 NFL season but that was quickly stopped by the decimating injuries that they sustained. In the last practice of the pre-season, Von Miller, an outside linebacker and eight-time pro-bowler, suffered a season-ending ankle injury. During the Broncos' opening game against the Titans, Phillip Lindsay, a star running back, was ruled out for the rest of the game after sustaining a toe injury and has been out for a couple of weeks. Then, the Broncos' number one wide receiver Courtland Sutton injured his knee in a game against the Steelers, and, in the same game, quarterback Drew Lock got injured as well.
Drew Lock's injury opened up a starting spot for the benched quarterbacks to compete for. The Broncos started off with Jeff Driskel, who did not perform terribly against the Steelers' defense, which is one of the best in the league. However, Driskel failed to perform during the game against Tampa Bay. So Denver put in their third-string quarterback, Brett Rypien, who played only okay with 9 passing attempts, 8 completions for 53 yards and an interception. In the most recent game against the Jets, Rypien started and won, 37-28. But he is no replacement for Drew Lock and certainly not for Peyton Manning. Rypien has a chance to prove himself with a win against the Patriots in Foxboro. If he can pull that off, then the Broncos might have something, but if he isn't able to, he's just another one of the Broncos' nine quarterbacks. 
Since 2016, the Broncos haven't been performing well, but the future is bright. They'll get so much better as their young players develop and they get a quarterback settled into their offense. Next year, the Broncos will be strong, and one of the teams to beat. Not to mention for the rest of this year the Broncos are still a great team, and even after all the injuries, they will be hard to beat.
Leave a Comment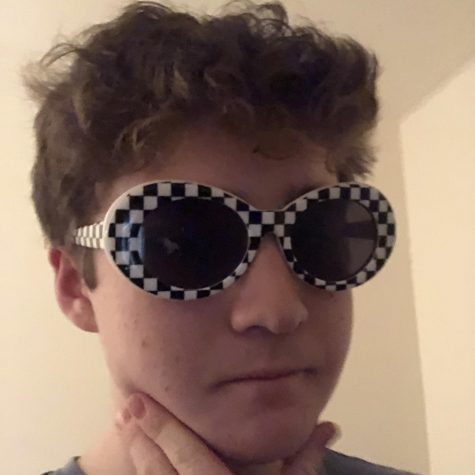 Kai Fox, Staff writer
Kai Fox is a sophomore soccer player for Boulder High School that thrives in his math classes. In Kai's free time, you will often find him on the soccer field or with his friends, but if he is not there, then he is not willingly doing homework for his classes. Kai fox joined The Owl for the pursuit of becoming a better writer. Kai also wishes to join the owl to become a bigger part of the Boulder High community. Kai also loves to snowboard in the winter with his friends, his dad, and even sometimes with his brother. Kai Fox loves his free time, and he will try to get as much of it as possible between schoolwork and soccer. Some people will go as far as to say that Kai admires his free time...