Boulder High's Delayed Soccer Season Forces Players to Make a Choice
Since COVID-19 began, many things in and around Boulder High School have been affected. One of those things is the school's soccer program: "La Familia." Boulder High has had its season pushed back until early February of 2021. Most players expected this delay but certainly were not excited about it. From this delay, many clubs around Boulder have decided to push their spring soccer forward and play it in the fall. Some will continue with soccer, but others, like sophomore Axel Howard who is not participating in club soccer this fall, claim this will affect their high school soccer career in general. "Especially if you are not playing club [soccer,] [COVID-19] puts a whole 6-month gap to when we're going to play. If you are not doing anything, you will not improve at all," he said. Going into the spring season, Howard claims that "This will be worse for me, for sure."
On the contrary, many players are playing club soccer this fall, as they are currently unable to play for La Familia. They believe that this will make them more prepared for the high school season. Freshman Hamish McGrath is still playing for Boulder County Soccer Club this season. He feels that the delay won't affect his career "too badly, because club [soccer] is still on," which allows him to improve his skills and work on his game outside of BHS soccer. McGrath feels that this delay is actually better for him. "It is better because it gives me more time to adjust to certain things, such as school," he said. While La Familia is building to return to the season in the spring, McGrath is building to be the best he can for his first season of Boulder High soccer. 
COVID-19 has certainly made life as we expected it to explode into millions of tiny pieces. While it may seem that La Familia could be over just like that, it is important to remember that day by day, we are working to pick up those pieces and put them back together. All we can do, and what the administration and players of La Familia are doing, is keep an even head and continue to work through. Even if this work is just preparation for the return of high school sports or a coaching job for high school soccer, you just have to keep headstrong, pick up the pieces and build it back up again.
View Comments (1)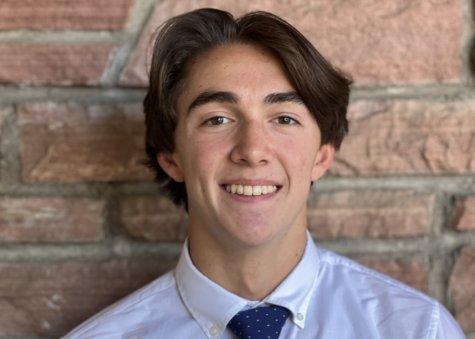 Calvin Boykoff, Sports Editor
Calvin Boykoff is a senior at Boulder High, entering his third year as a member of The Owl. This year, however, Calvin is entering into a leadership position and has taken upthe role of sports editor. Aside from writing and editing The Owl, Calvin enjoys video production and editing, which he sees as a career path he would like to pursue. He sees his future outside of the United States and is looking toward university in the United Kingdom or the Netherlands. In addition to his interest in media and video work, Calvin is a diehard soccer fan, playing for the varsity team this fall and supporting Chelsea Football Club. After every game or practice, Calvin loves to chow down on just about any food...