Eight Colorful Colorado Locations to Visit Before Winter
Although Colorado has mainly been put on the map for its ski slopes, one of the best times to visit is before the snow even comes. Colorado is home to some of the most breathtaking views that are amplified by the striking colors of fall. So for those looking to soak up the last couple weeks of warmth and discover this gorgeous season, here are eight places to visit and experience this fall wonderland.
---
Telluride
Named the number one best small town to visit in the USA by Travel US News, this former mining town has a lot to offer. It is best known for its world-renowned skiing, but the fall colors make the eight-hour journey well worth the travel even when the slopes are bare. You can see the beautiful views from above by taking the gondola to the top of the mountain or experience them on the ground on either bike or foot.
San Juan Skyway
If you aren't interested in exercise, the San Juan Skyway, also fondly known as "the road to the sky," intercepts Telluride. While it has been reported to be an uncomfortable drive for some due to its twists and turns, driving it before the snow has its perks: without the slippery driving conditions, people are able to experience the vibrant notes of fall and see Colorado during this natural phenomenon.
Trail Ridge Road
While this road is used as a means of getting from one place to another, its views are enough to make it the final destination for those seeking beautiful fall colors. It spans the 48 miles between Estes Park and Grand Lake, offering spectacular sights from all angles. Just an hour from Boulder, this road is the perfect scenic drive for those looking to get their fill of fall.
Rocky Mountain National Park, Bear Lake
Not too far from Boulder is one of the most sought after locations in Colorado. Rocky Mountain National Park is a renowned experience no matter what time of the year, however, Bear Lake is a sight not to be missed in the Fall. Being just a mile hike, anyone can use the trail no matter their experience. The mountains, covered in aspens, overlook a glimmering lake making the view fit for a postcard.
Crested Butte
While this certainly is a destination that will require some forethought, the views are well worth the five-plus hour drive to this small mountain town. South-west of Boulder, Crested Butte has spectacular views all year round, but fall is truly its prime. Mountains covered in aspens surround the town making it a fall wonderland and a favorite getaway spot for many tourists. You can take part in the countless outdoor activities, COVID-19 friendly, such as mountain biking and hiking while experiencing the eye-catching scenery.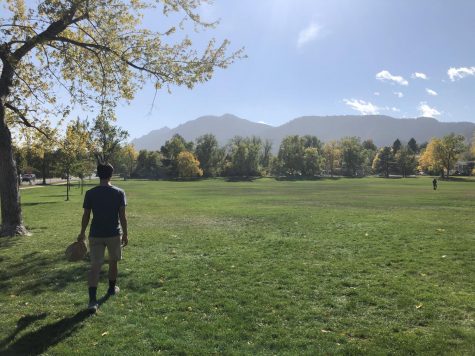 North Boulder Park
Right in our backyard is a perfect place for a fall hangout. Surrounded by trees, this homey location is ideal for seeing the leaves turn. Without the hassle of driving hours from Boulder, you can go see the beauty of our hometown with little effort. With the mountains as a backdrop, North Boulder Park is a perfect place to picnic, play spike ball, or simply relax while taking in the wonders of fall.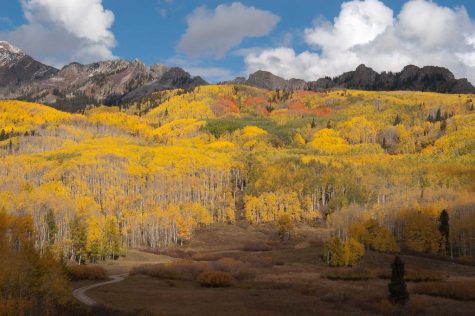 Kebler Pass
This is another perfect location to visit if you have a whole weekend to explore. 45 miles from Crested Butte and five hours from Boulder, this pass holds one of the largest aspen groves in the world and is one of the most photographed spots during the fall. Colorful leaves surround towering mountains making it the ideal photo to look back on. The road also passes through historic sites of old mining towns such as Irwin and Ruby. The combination of history and beauty makes this location a dream destination.
Maroon Bells, Aspen
Last but certainly not least, Maroon Bells is the most photographed place in Colorado and it is not difficult to understand why. Two of the seven fourteeners in Aspen loom over the crystal clear lake, giving this location its stunning and breathtaking view. Combined with this, the seasonal beauty of fall leaves only adds to its glory. People come from all over the country, even the world to get a glimpse of these heaven-like views. Located just 10 miles from Aspen, this location is certainly one that everyone should get the chance to see in their lifetime.
Leave a Comment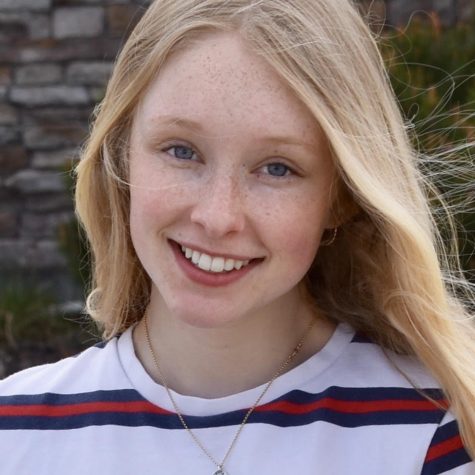 Ruby Link, Staff writer
Ruby, a senior at Boulder High, is a first-year member of the Owl and hopes to explore the world of journalism through the eyes of a writer. While she isn't new to this style of writing, she has taken many years off from it and is excited to dive back in. Over the last year, The Owl caught her attention as she continued to read the funny, informative, or controversial articles her classmates had produced the year before. She is thrilled to take on stories in multiple categories of the newspaper and find her strengths in each. While she enjoys writing, you can also find Ruby biking over a mountain, kicking a ball around a field, bingeing a new TV series, or torturing her beloved siblings (they...