Are Virtual Concerts Here to Stay?
Over the course of the pandemic, virtual concerts experienced an unprecedented uptake in support and profitability, as singers and fans alike were forced to turn to alternative methods to connect over music and entertainment. But now that the pandemic restrictions are (hopefully) beginning to wind down will this demand persist? Will virtual concerts continue once COVID-19 has passed?
Virtual concerts started as a means to support singers and musicians during the period of extended quarantine that accompanied the introduction of COVID-19. For most artists, the revenue from audio streaming alone isn't enough to support a typical lifestyle, so without the profit from live performances, many feared for their livelihood and career. Now that virtual performances are well-established, this hole has been more or less filled, with singers earning up to $1 million per Livestream show. Equally important is that the virtual setting has allowed performers to experiment with their image and music in a completely new way with minimal risk. 
The current state of these concerts is much different from when the concerts were first introduced. Consumers are no longer interested in watching acoustic covers from singers' bedrooms when virtual experiences with incredible audio-visual interfaces and special effects are available. Performers like Oliver Heldens and The Avett Brothers are some of many who have taken advantage of the freedom of virtual performances, with performances ranging from a multiple-television-channel-spanning 1-hour visual spectacle to a hybrid virtual/drive-in show at the Charlotte Motor Speedway, respectively.
This opportunity for unparalleled concert experiences, combined with relatively low prices and broad accessibility, has resulted in a strong appeal for virtual concerts across the nation. According to insights from the new Music 360 Report by MRC Data, 47% of music listeners feel virtual concert offerings are important to the industry, despite only 25% of music listeners attending the aforementioned offerings. Boulder High senior Risa Koehler seconded these feelings, describing her experience at a virtual Megan Thee Stallion concert as "a cool experience" and "as fun as it could've been."
These favorable reviews and demonstrations of support have made many of those responsible for bringing virtual concerts into the mainstream, confident that virtual concerts may soon become a permanent establishment in the entertainment industry. Thomas Hesse, the founder of concert streaming service Dreamstage, predicted a concert live streaming industry of $6 billion within the next three years. Pandora co-founder Tim Westergren went even further to predict the future growth of "tens of billions" within the same time period. 
Still, many remain skeptical about the success of a permanent virtual concert platform. These past few months have demonstrated that while at first, they may seem intriguing novelties, virtual concerts grow old quickly, and artists and team members have to move quickly to maintain interest. The amount of resources required to do so, especially as more and more concert styles are deemed boring, is likely unsustainable in the long run. Moreover, really nothing virtual can come close to replacing the environment of an in-person concert, so for many, seeing an artist without experiencing the related concert atmosphere is not an investment they feel like making. 
Along with almost everything else going on in the world, no one can say for sure what the future of virtual concerts will look like. Research and changing mentalities regarding representation and accessibility indicate that they will likely persist in some form or another, especially given the freedom they allow for musical experimentation for both singers and listeners. The future of music is already guaranteed to be digital–you can bet that concerts will not hesitate to hop on board this trend. 
Leave a Comment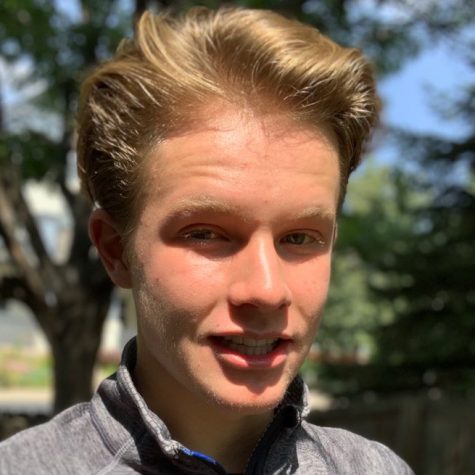 Luke Leiden, Social Media Director
Luke Leiden is a senior at Boulder High School and a new recruit to the BHS Owl team. Although Luke enjoys a variety of subjects and disciplines of knowledge, there is a special place in his heart for journalism and the power that it holds in modern society. Luke hopes to grow a lot as a writer and team player during his time in the newspaper, while also refining additional leadership and professional skills. In his free time, Luke enjoys torturing his body through long runs and sprint workouts, reading novels about post-apocalyptic societies, and sleeping through Netflix Originals. He also loves spending time with friends and family in the rain, ideally while hiking or attempting to construct...