Boulder High's National Merit Semifinalists
5% of Colorado's National Merit Semifinalists come from Boulder High
The National Merit Scholarship Competition has just announced this year's Semifinalists in the 2021 competition. Of the 270 total qualifying students in Colorado, 14 (roughly 5%) are from Boulder High School, an accomplishment particularly amplified by the fact that Boulder High is only one of 641 high schools in the state.
The National Merit Scholarship Competition (NMSC) is a United States-based academic competition for high school seniors administered by the NMSC annually. The majority of students take the Preliminary SAT/National Merit Scholarship Qualifying Test (PSAT/NMSQT) early during junior year to qualify for entry into the competition. Students then proceed through a multi-tiered selection process, with the top 2% of students nationally earning the status of Semifinalists, making them eligible for national recognition and a variety of university scholarships.

Boulder High's performance in the NMSC has fluctuated over the years. This year's high proportion of Semifinalists, where roughly 3% of the senior class earned the cutoff score, was slightly above average.
Combined with Fairview High School's 32 Semifinalists, Boulder's city has produced 17% of Colorado's total this year. Achievement of this level is not unexpected from a city like Boulder, according to BHS National Merit coordinator Marc Goulet, who explained, "These scores are significantly correlated with socioeconomic status and parental levels of education, and in our town, we tend to have high SES and high levels of education, so you would expect to see higher standardized test scores in those settings." This analysis also helps explain the increasing trend Goulet mentioned where "the majority of National Merit Semifinalists come from a fewer number of schools," particularly those from cities with the above-mentioned qualities, of which Boulder is a prime example. 
Boulder High Semifinalist Alyssa Lee seconded these observations when reflecting on her performance, contributing a portion of her success to the fact that "we live in an area with a lot of really smart people and a very good college, so a lot of students have grown up in a very academic environment." At the same time, Semifinalist Nate Spillman lamented that "PSAT score and family income are very closely related so I can't help but feel as if qualifying doesn't really mean anything besides I'm wealthy."
Semifinalists must fulfill additional requirements to advance to Finalist standing, including a detailed scholarship application with essays and information about extracurriculars, awards and leadership positions, an outstanding academic record and an endorsement and recommendation by a school official. These details are then used to select a group of Finalists– fewer than 1% of the initial pool– who receive prestigious National Merit Scholarships totaling nearly $35 million. 
The scholarship application deadline is October 7, and Boulder High will be alerted to the selection of any finalists by early February. Whether or not the 14 students from Boulder High are selected as Finalists, Semifinalist's status is a huge achievement, reflecting strongly on the Boulder High community of students, teachers, and parents.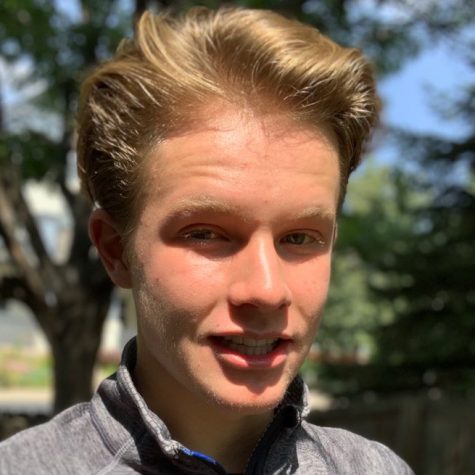 Luke Leiden, Social Media Director
Luke Leiden is a senior at Boulder High School and a new recruit to the BHS Owl team. Although Luke enjoys a variety of subjects and disciplines of knowledge, there is a special place in his heart for journalism and the power that it holds in modern society. Luke hopes to grow a lot as a writer and team player during his time in the newspaper, while also refining additional leadership and professional skills. In his free time, Luke enjoys torturing his body through long runs and sprint workouts, reading novels about post-apocalyptic societies, and sleeping through Netflix Originals. He also loves spending time with friends and family in the rain, ideally while hiking or attempting to construct...