Get Ready, Hollywood. Sophia Hammons is Here.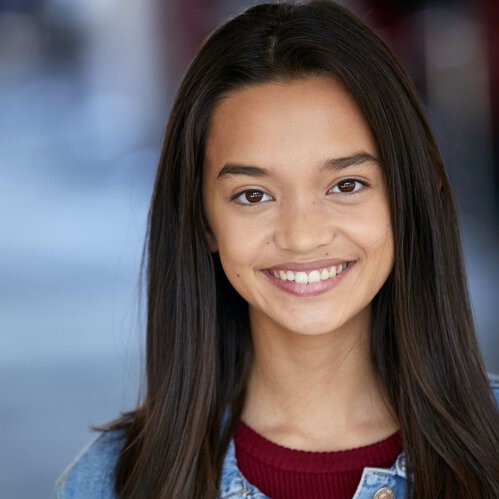 Following its debut as "one of the most talked-about" films at the Sundance Film Festival this year, The Social Dilemma was released on Netflix on September 9. The docudrama explores social media's dangers by interspersing expert interviews with a scripted narrative that chronicles a fictional family's struggle with regulating technology usage. The negative consequences of social networking is a global issue that has increasingly been making headlines, but The Social Dilemma hits especially close to home with Boulder High freshman Sophia Hammons, who stars in the film as Isla, a teen who wants to be included in social media despite the toll it takes on her mental health.
The Social Dilemma isn't Hammons' first experience in the acting world; she's been performing on stage, in commercials and on-screen since elementary school, where roles in local theater productions led to acting classes and a preference for film.
---
"Film is very real and authentic," Hammons says, adding that she prefers projects that "have a powerful message…I really like having an impact on the audience." 
---
Hammons prepared for her role in The Social Dilemma by connecting her own social media experiences with Isla's fictional ones. "Everyone around Isla's and my age is still figuring out what their story is with social media," Hammons said when asked about her character's storyline's ambiguous conclusion. "I think [that was done] on purpose." Hammons was also able to meet some of the experts who were interviewed in the film, notably Tristan Harris, whose interviews and opportunities to speak through his platform (advocating for ethical technology) are central to the documentary's message. "It's really weird talking to them because they're really smart," she says. And for viewers who found they had complete technophobia after watching? Hammons gets it: "I definitely cut down [on technology usage] after watching," she says. "It's scary, [but] it's very important in today's time."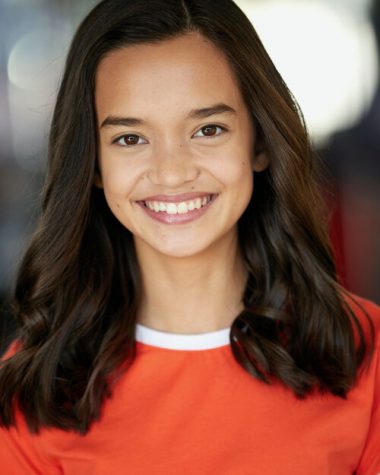 While The Social Dilemma is one of her favorite projects, Hammons is also excited for the release of Keyhole Garden, in which she plays a younger version of a character played by Zoe Saldana.
---
When asked about dream projects, Hammons, who is half Indonesian, said she would like to do something that brings attention to women's rights and education, especially in Indonesia. "I'd really like little girls to follow their dreams and I know they don't have all the benefits [and resources] to do so." 
---
Hammons typically does half of her school day in person and the other half online, allowing flexibility with her filming schedule and frequent trips to Los Angeles. "I'm so grateful that they [my teachers and principal] were so understanding," she says, adding that she sees herself relocating to Los Angeles in the future to pursue all the acting opportunities on offer there. 
When asked about role models, Hammons' immediate answer is Natalie Portman, who has been an inspiration since Hammons saw her in the film Léon: The Professional. "She was about twelve or thirteen when she was in that, which is [the same age as] when I was in The Social Dilemma, so I've looked up to her for a really long time…as a person as well as an actor." Would she be interested in doing a project with her someday? "Oh yeah, definitely!" Hammons says, adding that the director of "Léon: The Professional," Luc Besson, is another person she'd love to work with. Having seen the behind-the-scenes of the industry, thanks to her father, who studied film and "makes movies sometimes," Hammons has grown to love all the dimensions of the film industry. "It's all so beautiful and so interesting," she says, "but I think if I had to step into a new position, it would be directing."
Hammons is a lot like the rest of us, minus the just-released movie; she attends school online, plays with her puppy, and goes thrift shopping with friends. But someone, please tell Hollywood to watch out because, with an ambitious bucket list, a Netflix film already under her belt, and plenty of talent and charisma to boot, Sophia Hammons is destined to be a star.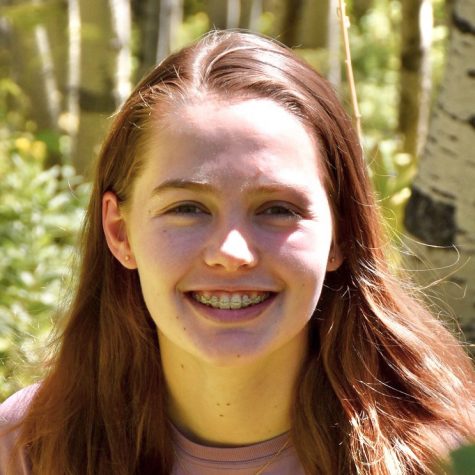 Elliote Muir, Editor-in-Chief
Elliote Muir is a senior and is very excited to join The Owl for her last year at Boulder High. Having loved creative writing since she was little, and as an avid skimmer of The New York Times, Elliote is thrilled to get the chance to learn more about journalism this year! When Elliote isn't in school, you can find her captaining Boulder High's mountain bike team, skiing, waiting for the next season of The Great British Bake Off to premiere, playing with her dog, and adventuring in the wilderness with friends and family. As a self-proclaimed foodie, Elliote loves cooking and baking (but mostly baking) and trying new foods. Her favorite food—okay, her favorite meal—is her dad's homemade...