Sexism in Sports Viewing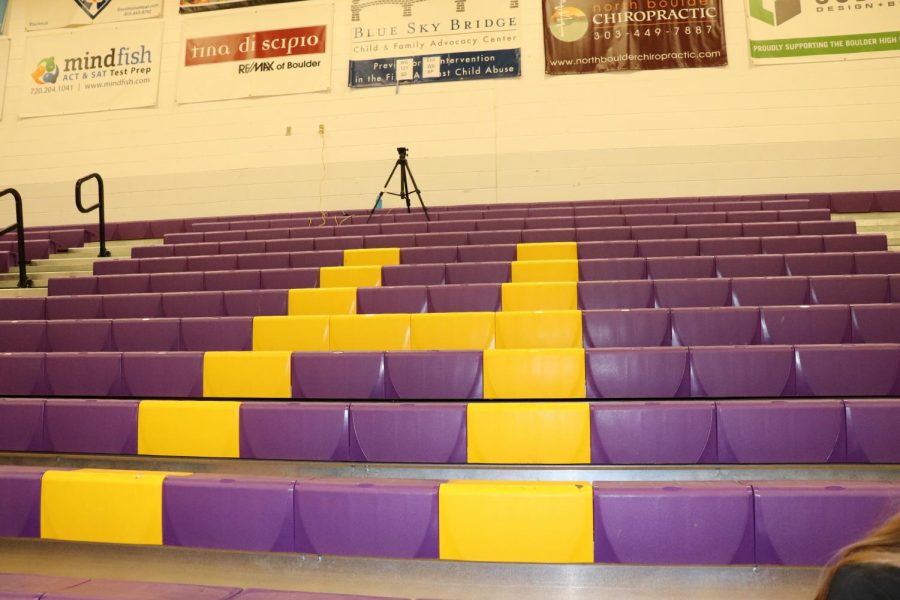 As portrayed in movies, high school athletes tend to be praised in ways "average" students may never understand. Boulder High School does not fall flat in the participation of this treatment. I talked with students whose lives revolve around their sports team, and some who haven't been to one sporting event this school year. Even the attendance and coverage from The Owl staff has been lacking in equally representing all of the different sports at Boulder High. Twelve out of the current seventeen sports articles published on The Owl website this year have been focused on the male versions of sports programs offered at Boulder High. There are always excuses that students use, and even I am held accountable; however, there should never be a reason to attend one event over another. A recent PTV ad contributing to this issue  piqued my interest. It was very nicely filmed and edited; however, I wondered why I had seen two videos of good production focused on the boys basketball team, while so far there have been none about any of the women's sports at Boulder High. Possibly it was because the creator might have better connections to the players on the boy's team, or the game was going to be a more popular one or it was just a coincidence that it happened to a game filled with several students. This, of course, could all be changed overnight; however, this lack of equal representation has been a common occurrence at Boulder High. Nevertheless, PTV ads are only the beginning of the lack of equal representation. It comes down to the sheer attendance (or lack of) of students at these bigger (and smaller) games.
Senior Sara Osa remembers when "everyone was really excited to go [to the boys soccer game], then I attended varsity girls soccer, and Team Rowdy didn't even show." For students who don't know, Team Rowdy is a group of seniors at Boulder High whose main job is to go to sporting events and cheer on for their team. There have been some issues in the past about the exclusion that surrounds this group, and even that Team Rowdy sometimes gets a little too rowdy. Regardless, the morals of Team Rowdy are usually for good reasons. I recently attended a varsity girls basketball game which just so happened to be the Student Leadership Alliance (also known as SLA) event of the week. The game was against Mountain Range High School on January 28. SLA's primary purpose is to create a community within Boulder High and its students. One of these ways is by pushing students within SLA and the BHS community to attend Boulder High sports as a group to encourage the players and entice other students to attend. I have not attended a girls or boys basketball games this year, so I wasn't sure what to expect when it came to attendance. From conversations I have had with players, I honestly wasn't expecting a huge turnout. Unfortunately, what I was planning turned out to be the reality. Six students from SLA were in attendance, which was apparently more than usual. Junior Claire Patwardhan, who is a cheerleader at Boulder High, believes "at the Boulder vs Fairview game, the biggest game for them of the year, the girls' crowd is the biggest one they will have, but it is half the size as the boys'." From her experience, Patwardhan definitely believes that there is a gender bias from what she has seen in the crowds.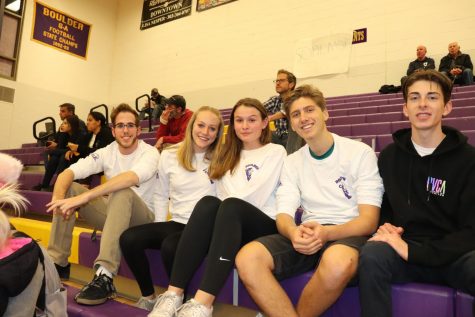 Along with Patwardhan being someone who regularly attends games, Athletic Director Jenni Bernstein says, "yes, for sure girls are not as attended as the boys. I think that it's great that the band came, and 6 members of SLA came wearing white shirts. But yes, I am disappointed." Everyone of course was thankful and appreciative towards the students who took time during their Tuesday night to support the team, however it seems that there was more speculation that multiple people were going to attend. Ms. Bernstein is usually in charge of ticket sales and has a good idea of how many students attend different games. When it comes to band members, Juniors Elise Burcham and Misha Toor had opinions as well. "I'm told a set of dates that we come, and there is an equal amount of games the band attends, we don't pick one over the other," Burcham revealed, "but definitely a lot fewer people that come to girls games. Team rowdy never shows up, but I have noticed they are usually always show at boys." Toor believes "football games get all the people to go to them, and it's a male-dominated sport."
Even on a day-to-day basis, this favoritism seems to be apparent within the halls of Boulder High. Orion Sall, a senior, notes, "certainly where there are bigger games, for example, Boulder vs Fairview, these players will get a lot more praise." I think it is fair to say that the students at Boulder High cheering in the crowds is a significant part of what makes sports fun. I think it is even more reasonable to assume that students should be attending every sport equally because, at the end of the day, all of these sports are Boulder High students playing a game they love and are passionate about. Players from every team at Boulder High love to see familiar faces in the stands, cheering loud and proud to support the players on the field or the court. Everyone should have both equal representation and an equal amount of attendance, no matter what gender the sport's players are.